Kratos Acquires 5-D Systems
Wednesday, November 25, 2020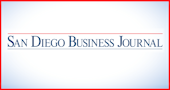 Kratos Defense & Security Solutions Inc. (Nasdaq: KTOS) has acquired 5-D Systems (DST), a CMMI Level 3 Systems and Software Engineering company.
5-D is well-known in the defense and aerospace industry for small business designing, developing, integrating, testing, modifying and supporting unmanned, manned, and aviation systems.
In addition to developing systems for the DoD and other major customers, 5-D has been a subcontractor of Kratos on many of its systems and programs including the XQ-58A and aerial target systems.
5-D will be a company within the Kratos Unmanned Systems Division and will function as the Systems Engineering hub for the division.
"Kratos is a technology company operating in the defense space. Establishment of an engineering-focused Kratos facility in Austin is a logical step and has been a strategic goal of the corporation for some time," said Eric DeMarco, President and CEO of Kratos. "The acquisition of this long-term teammate enables us to immediately achieve our goal, while seamlessly complementing and expanding our engineering team with capability and credentials to help with our continually growing unmanned tactical and target system development efforts."
5-D will bring specific new capabilities to Kratos with their legacy manned conversion and larger aircraft experience including the QF-4, with the associated runway takeoff and landing modes that have direct application on several Kratos pursuits. 
The defense contractor is based in Scripps Ranch and has about 3,000 employees.