Carlsbad Property Sold
Wednesday, November 25, 2020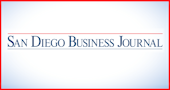 A nearly 1.3-acre parcel of land in Carlsbad has been sold for nearly $3 million.
Cross Estate Investors, LLC bought the parcel at 2908-2924 Highland Drive from BGTG Properties, LLC.
Al Apuzzo and Matt Weaver of Lee & Associates – North San Diego County represented Cross Street Investors.
BGTG Properties was represented by Michael Collimore of Turner Real Estate.
The property is in the Olde Carlsbad neighborhood and is zoned for residential with five family lots and two existing homes.
Cross Estate Investors plans to redevelop the property into five new homes with ocean views.