White Nelson Diehl Evans Joins Audit Giant CLA
Monday, November 23, 2020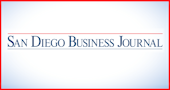 White Nelson Diehl Evans LLP, has joined Minneapolis-based CliftonLarsonAllen LLP, as of Nov. 1.
"CLA was the ideal fit for us," WNDE Managing Partner Paul Treinen told the Business Journal.
"This is the best thing that will happen to our people in their careers and to our partners. It allows them to be on a very stable training platform. It allows them mobility across the country. It allows them to define what they want to be in their career."
WNDE counts about 160 workers, including 27 partners. Along with its Irvine headquarters, it also has an office in Carlsbad.
It was founded in 1927, and represents more than 3,000 businesses and 3,500 individual clients. It's known for manufacturing, distribution, professional services, retail and nonprofits, among other services.
CLA, which traces its roots to Minnesota and Wisconsin, is now the eighth largest accounting firm in the U.S. by 2019 revenue, said to be $1.15 billion. The professional services firm has 6,200 employees in 120 offices nationwide, include a location in Irvine.
In addition to audit, tax and consulting work it also offers wealth advisory and outsourcing services.
Consolidation Continues
This is the second time in the past three months that a major independent accounting firm based in Orange County has decided to join a bigger national firm from the Midwest.
In August, Squar Milner, which was Orange County's seventh largest firm and the biggest headquartered here, decided to join Chicago's Baker Tilly US LLP, saying it was a great opportunity to grow both nationally and worldwide. Those two firms will have 4,300 employees when they combine on Nov. 1.
SoCal Push
The acquisition of WNDE will allow CLA to expand into Orange County as well as San Diego.
Adding the WNDE employees will about double CLA's employee count in Southern California to more than 300 people.
"Welcoming WNDE team members broadens our Orange County presence and brings us to the San Diego area," said Randy Wells, managing principal of CLA's Southern California offices. "Together, we remain committed to serving clients of all sizes. Together, we'll work to fulfill our CLA purpose—to create opportunities."
WNDE's clients are often companies with annual revenue in the $40 million to $70 million range.
"We're telling them that they will have the same providers, but a wider pallet" of services, Treinen said.
"This is an absolute win."
The combination will also permit WNDE's office to handle larger clients, noting that CLA has clients who generate billions in annual sales.
All employees at WNDE will be transferring to CLA, he said. The combination may allow WNDE's local office to expand as well, Treinen said.
"We'll have greater access to more clients. Growth begets opportunities for staff."
The combination will also permit WNDE to grow into the San Diego area, he said.
"That's always been a market that we've wanted to expand," he said. "Our footprint will expand there as well."
Many Similarities
WNDE has often been approached by prospective suitors over the years, Treinen said.
"CLA was interested in us because we have a lot of similarities," he said. "They value the private sector like we do. They have a culture that is unmatched. We are a family-oriented firm. CLA is similar."
"It was the right time because it's about scale, risk aversion, access to resources, combining great people," he said.