Sempra Gives Salk $2M Grant
Monday, November 23, 2020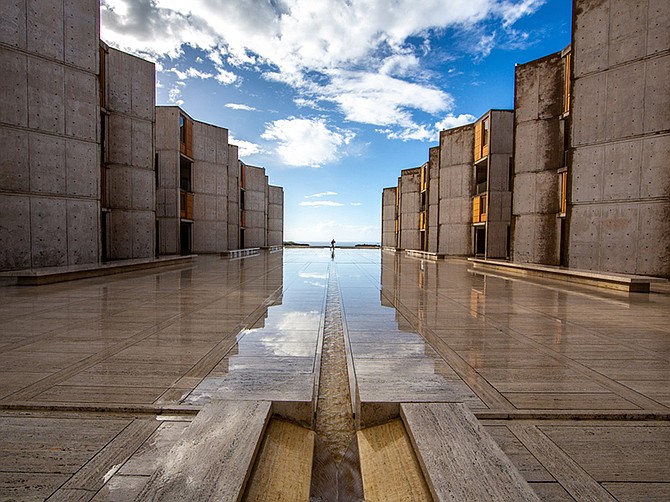 Sempra Energy, is partnering with research powerhouse Salk Institute in a multi-year study aimed to advance technologies for plant-based carbon capture and sequestration.
The Salk Institute's Harnessing Plants Initiative, received a $2 million donation from the San Diego-based Fortune 500 company, a project focused on a plant-based solution to help fight climate change.
Sempra will be the lead sponsor of the study called "Sequestering Carbon Through Climate Adapted Sorghum," and will last over a five-year period.
The funding will enable Salk scientists to advance work in plant genetics, genomics, and biochemistry — and use the power of plant diversity — to develop global crops that will increase the amount of carbon removed from the atmosphere and store it deep in the earth's soil.
First of its Kind
"The donation was first of its kind and it is remarkable that Sempra is supporting projects that are working to mitigate climate change, especially ones that can draw carbon down and store in soil," said Wolfgang Busch, co-director of the initiative and Salk professor.
Over the next five years, Salk scientists will work to develop a drought-tolerant, carbon-sequestering grass (sorghum) variety designed to grow on land in Southern California and store carbon in the soil for use with grain production, grazing or bio-energy feed stocks.
The aim to develop crop plants that have significant global acreages to store long-lasting carbon in the soil.
"This project has the potential to help remove significant amounts of carbon from entering our atmosphere and aligns with Sempra Energy's portfolio to advance the global energy transition to lower-carbon energy sources," said Kevin Sagara, group president of Sempra Energy and advisory committee member of HPI. "We support partnerships designed to produce sustainable and responsible change, and we believe the Salk Institute is an ideal partner to make true progress in the fight against climate change."
Choosing Six Crops
The goal is to have a global impact on carbon levels, said Busch.
The team will work on six crop species in the initiative, working to make the plants draw down excess carbon from the atmosphere while also providing more food, fuel and fiber for a global population estimated at about 7.7 billion.
Salk researchers estimated if 70% of the target crops worldwide are converted into the enhanced crop plants, 1.5 to 6 gigatons of carbon dioxide can be sequestered per year, the equivalent of up to as much as one-third of human-caused CO2 emissions that accumulate in the atmosphere each year.
In addition to developing new strains of carbon-reducing plants that farmers can seed, Salk researchers are working on a program to restore and preserve wetlands around the world, which will absorb more carbon than they release.
"Our plant-based approach to climate change offers a win-win-win for improving soil health, feeding the world's burgeoning population and sequestering carbon affordably with the potential for global scale," said Joanne Chory, co-director of the Harnessing Plants Initiative and Salk professor.
Five Year Plan
"We're still in the research and development phase but within the first five years we hope to have generated lines that show the potential and can be tested in the field for how much carbon they actually put in the soil," said Busch. "In the next five years after that, we plan to partner with seed distributors to get these different varieties of crops to farmers."
Earlier this month, Salk also received a $30 million from the Bezos Earth Fund to advance efforts to increase the ability of crop plants, such as corn and soybeans, to capture and store atmospheric carbon via their roots in the soil.
Sempra Energy is the parent company of San Diego Gas & Electric. The Salk Institute is an independent nonprofit science organization based in La Jolla which focuses on neuroscience, genetics, immunology, plant biology, and other fields.