Arcturus Gets $220M More
Monday, November 23, 2020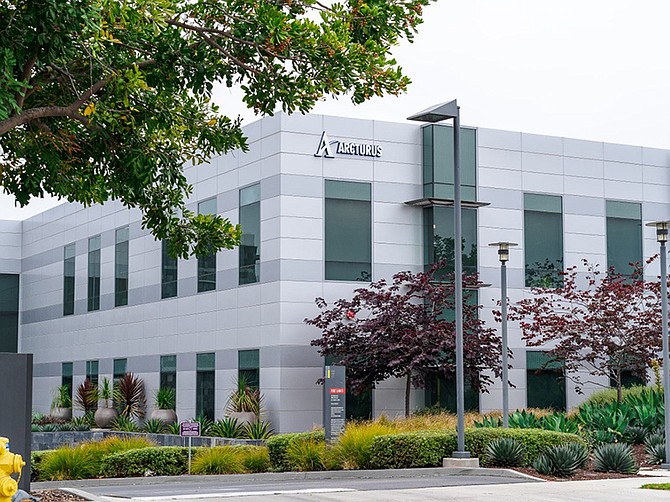 Arcturus Therapeutics, has announced positive interim clinical study results from its ongoing Phase 1/2 study of ARCT-021, its vaccine candidate for COVID-19.
The San Diego-based company also announced new manufacturing financial support and potential vaccine purchases up to $220 million from Singapore's Economic Development Board (EDB).
The funding comes in the form of $45 million upfront to fund the manufacturing of ARCT-021 and up to an additional $175 million in vaccine purchases.
"This has been an exciting period for Arcturus highlighted by our preliminary ARCT-021 Phase 1/2 COVID-19 vaccine study results. These data, as well as those from our ARCT-810 Phase 1 study, illustrate a highly productive period of clinical advancement of our novel mRNA based therapeutic candidates," said Joseph Payne, chief executive of Arcturus.
Supporting Results
The study involved 106 subjects receiving an injection of ARCT-021, with 78 receiving at least one, 36 receiving two injections, and 28 receiving a placebo. The findings showed that ARCT-021 was generally well tolerated and had a favorable local and systemic adverse event (AE) profile.
According to the company, there have been no moderate (Grade 2) or severe (Grade 3) fevers at any dose and no severe (Grade 3) injection site reactions at doses being contemplated for advancement. More notably, zero subjects have withdrawn from the study and there have been no serious side effects.
In the coming weeks, the company expects to complete its discussions with regulatory authorities and we are working with urgency to advance ARCT-021 into later stage studies.
"We are very pleased with our preliminary ARCT-021 Phase 1/2 clinical study results, which demonstrate a favorable safety profile and both humoral and cellular immunity to the vaccine antigen, at relatively low dose levels. These results provide support for ARCT-021 having a differentiated emerging clinical profile, including as a single dose regimen," said Steve Hughes, chief development officer of Arcturus.
Low Dose Vaccine
Arcturus' technologies enable vaccines to achieve an immune response at low doses.
Once able to develop a successful vaccine, the company believes a relatively small amount could vaccinate millions of people at a fraction of the cost of rival medicines, reducing the time it takes to protect large populations.
Unlike other vaccines, Arcturus avoids using other agents which add other variables which need to be evaluated in long-term safety trials. It also completely devoid any virus element which makes them safer.
Looking Forward
Earlier this month, Arcturus Therapeutics said it had signed a binding terms sheet with Israel in a deal reportedly worth hundreds of millions of dollars, days after the firm reached an agreement to begin clinical trials on humans in Singapore for its COVID-19 vaccine.
The product may facilitate the mass vaccine campaigns necessary to target hundreds of millions of individuals globally.
"We are well on pace to have millions of doses starting at the end of this year, into quarter one and quarter two next year, with millions of doses being generated," said Payne. "Once we receive approval for emergency use authorization, depending on the region and country, we can then distribute the vaccine immediately upon approval."
If ARCT-021 does not obtain regulatory approval, the loan will be forgiven. Additionally, Arcturus and the EDB have agreed to terms providing the EDB with the right to purchase up to $175 million of ARCT-021 vaccine at pre-negotiated prices, with shipments expected to begin in the first quarter of 2021.
Singapore's government will own the rights to the vaccine within its borders. But Arcturus will be free to market the vaccine elsewhere globally if it is successful.
Founded in 2013, Arcturus has partnerships with Johnson & Johnson, Ultragenyx Pharmaceuticals, Takeda Pharmaceuticals and others to develop RNA-based therapies. These programs target several conditions, including Hepatitis B, Cystic Fibrosis and steato-hepatitis, a liver disease. The company employs about 100 people.
"We have a lot of significant partnerships for liver diseases, lung diseases, and now vaccine applications of our technology," said Payne. "Our sense of gratitude goes out to the local government that allowed us to work diligently. Many people are going to benefit from this vaccine and we look forward to employing more San Diegans."