Expanding Outreach
Sunday, November 22, 2020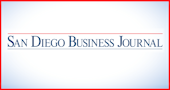 The California Center for Employee Ownership (CCEO) has opened a new location in La Jolla. The Venice Beach-based organization states that it commits itself "to providing information and resources to promote a better understanding of employee ownership throughout California." CCEO has resources to help business owners determine if employee ownership is a good option for their company, whether they're looking to sell all or part of their business, crate a market for company shares, engage their employees, attract and retain talent, or are simply interested in the concept.
"We are expanding our outreach to better cover the needs of California and help bring the concept of employee ownership to a wider community of business owners, civic leaders, and public policy makers," said Anthony Mathews, secretary for the organization.
Over the next several years a larger percentage of corporate wealth all over the nation will change hands as Baby Boomers retire.
"As those business owners seek to sell, jobs and communities are often the ones at serious risk. An ESOP is one tool for business succession that is a significant benefit for business owners who can and do realize the full value of their companies," Mathews said. More information on the organization may be found at owernshipcalifornia.org.
+++
Bank of America has announced that Big Brothers Big Sisters of San Diego County and The Neighborhood Association have been named as the 2020 Bank of America Neighborhood Builders awardees for San Diego.
The nonprofits were selected for their work to address issues fundamental to economic mobility. Each organization will receive a $200,000 grant, a year of leadership training for the executive director and an emerging leader, a network of peer organizations across the nation, and the opportunity to access capital to expand their budget.
"Today it is more critical than ever to reach at risk youth and adults already faced with significant social and economic inequities," said Rick Bregman, BofA market president for San Diego. "During times of crisis it is the most vulnerable who are hit the hardest."
Since 2004, Bank of America has invested more than $260 million in 50 communities through its Neighborhood Builders program partnering with more than 2,300 nonprofits and helping more than 2,600 nonprofit leaders strengthen their leadership skills.
+++
San Diego's Plaza Home Mortgage, a wholesale and correspondent mortgage lender celebrated its 20th anniversary by donating $20,000 to Warrior Foundation Freedom Station, a San Diego-based charity that assists ill and injured service members.
Over the past two decades, Plaza has grown to be a top 20 Third Party Originator (TPO), working with thousands of mortgage brokers and correspondents funding more than 500,000 loans nationwide.
"Turning 20 is a very significant milestone for a TPO lender because it means we made it through the mortgage crisis of 2008 and have had the staying power to thrive in many market cycles., said Kevin Parra, co-founder, chairman, president and CEO.
The Warrior Foundation Freedom Station has been a leading force in assisting, honoring and supporting service members who have been seriously injured since 2004. The foundation pioneered a new approach to transitional housing residences that provide injured service members with the acclimation time, guidance and resources to successfully make the transition from military to civilian life.
+++
The San Diego Business Journal will be holding its 2020 Corporate & Social Responsibility Diversity & Inclusion Awards at 2 p.m. on Dec. 10. To register to attend the virtual program go to https://sdbj.com/2020_CSR_DEI/