Rady Children's Hospital Receives $1M to Expand 3D Printing
Thursday, November 19, 2020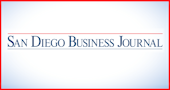 San Diego's Rady Children's Hospital has received $1 million from the Helen and Will Webster Foundation to rapidly expand the hospital's investment and use of medical 3D printing solutions to improve care, education and surgical outcomes for children. 
The gift will create a research and development fund intended to expand those 3D printing capabilities. 
"Rich and his family continue their father's legacy of investing in innovation that changes lives," said Dr. Patrick Frias, president and CEO of the hospital. "This gift will help to accelerate the development of breakthrough 3D medical solutions and life-changing inventions - the impact of this investment to future generations of children can't be overstated."
The Webster Foundation previously invested $100,000 at Rady to support the 3D heart modeling program and Dickinson Family Image-Guided Intervention Center.
Most recently, the lab's biomedical engineers developed 3D-printed nasal swabs to enable expanded COVID-19 testing, reusable face shields for medical professionals that can be disinfected and splitters for ventilators to maximize usage capacity for patients.
The hospital's 3D research lab has been renamed the Helen and Will Webster Foundation 3D Innovations Lab.
"The investment from the Webster family will change, dramatically, how we plan surgical interventions for some of the sickest children in our care," said lab director Justin Ryan.