Cos. Seek to Acquire Industrial Buildings
Wednesday, November 18, 2020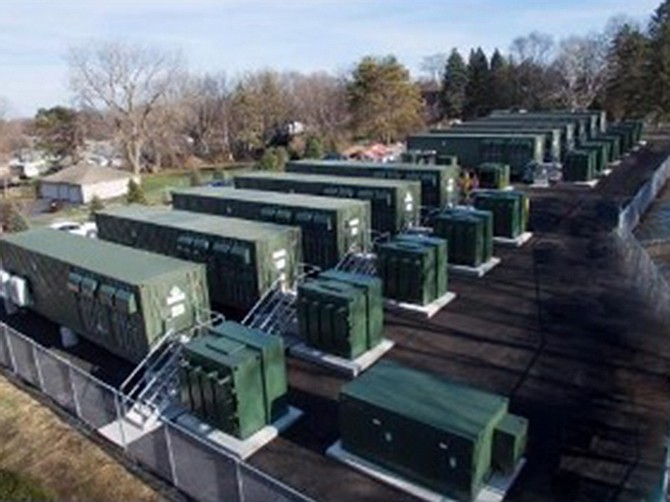 The San Diego offices of Voit Real Estate Services is teaming up with a Pennsylvania alternative energy company in a drive to lease or acquire up to 250 industrial buildings throughout California.
Working with Tangerine Energy based in Ivyland, PA, they plan to use the buildings to store huge batteries the size of shipping containers.
The batteries would be used to store energy pulled from the statewide electric grid during off-peak hours and sold back to utilities such as SDG&E during periods of peak demand.
The companies are looking for relatively new buildings in San Diego County and throughout California, said Todd Holley, senior vice president of Voit's San Diego offices.
The Market
"We're actually covering California from the border all the way to the Bay Area, looking primarily to lease but we will purchase if necessary," Holley said, adding that the plan is to lease or acquire up to 50 buildings per year over the next five years.
"We've actually identified about a half-dozen properties in the South Bay area and in North County, in the Carlsbad and Vista area," Holley said.
The companies also are looking to lease or buy land on which they could build warehouses for battery storage.
"Two to 10 acres is kind of our sweet spot," Holley said.
Industrial buildings Voit and Tangerine would acquire or lease would be between 40,000 square feet and a million square feet, Holley said.
The plan is to lease industrial buildings near population centers and utility lines for 15-year terms.
Ideally, Holley said Voit Services is looking for buildings that are already occupied with leases that expire within a year to 18 months.
"That allows us to do a feasibility study on the project," Holley said. "We will pay option money to remotely look at the building. We can actually look at it remotely and determine if that's the right property for us."
The Criteria
Newly built or planned buildings also would work, Holley said.
The buildings must be near an electric substation that would provide the energy to store in batteries, and there must be easements in place that would allow for overhead or underground power lines.
The battery plan is an alternative to solar energy farms, which typically are located in rural areas and require large tracts of land, said Miriam Weber Miller, president of Tangerine Energy.
"They can be put in high density areas with high levels of population so the power is right there on call and it can be distributed on demand," Miller said. "The idea is that it provides green sources when you need them."
The batteries store about two megawatts of power each and would be stacked on top of each other with 30 to 50 batteries at each site.
"We think it could stabilize the grid and ultimately stabilize pricing," Miller said.
Blackouts
California was picked as the company's primary market because the state is a net importer of power and has a history of shortages.
"It can help offset rolling blackouts," Miller said. "California lead the country in innovation and energy. Right now, California is our primary focus. We are pursuing and watching a couple of other states that tend to follow California."
Miller said Tangerine was formed by the owners of Wolcott Energy Group, a renewable energy company based in Woodstock, IL.
She said the company has solar energy farms in five states, including outside Los Angles in California.