'Living Lab' at Miramar to Host 5G Experiments
Tuesday, November 17, 2020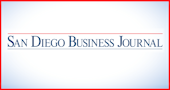 Four forward-leaning tech companies will take up temporary residence at Marine Corps Air Station Miramar in San Diego to demonstrate how fifth-generation (5G) wireless communications technology could help the U.S. Marine Corps and the U.S. Navy in the future. The four won a "quick pitch" contest in late October.
Verizon (NYSE: VZ) has set up advanced 5G communications on the base, which the Department of the Navy has designated as a "living lab."
"This effort is critical to national security," said Lt. Col. Brandon Newell, director of technology and partnerships for the Marine Corps Installation Next program. "The president, Congress, and the secretary of defense have all recently expressed that 5G is a national imperative. The establishment of this 5G living lab expedites the nation's ability to leverage 5G for national defense."
The quick pitch and living lab efforts are part of a wider push by the U.S. Department of Defense to explore the possibilities of 5G, which can handle data at speeds significantly faster than the more common fourth-generation technology. 5G is expected to open up new possibilities for communications and computing.
In a separate effort, the Defense Department on Oct. 8 announced it has allocated $600 million for 5G experimentation and testing at five installations — among them Naval Base San Diego.
Quick Pitch
Some 45 small businesses applied for the 5G quick pitch event, going after $200,000 in prizes and the chance to demonstrate their technology at the air base. Ten companies took part in the actual pitch competition on Oct. 27 before a panel of judges.
COMSovereign, GenXComm, Omnispace and VRotors emerged as the winners. Each took home a $50,000 prize. The four companies will demonstrate their technologies at Miramar between January and March.
Several Defense Department offices — including the National Security Innovation Network (NSIN), NAVWAR (the Naval Information Warfare Systems Command), Naval Information Warfare Center Pacific and NavalX, an office focusing on advanced technology — sponsored the competition.
Representatives from Verizon Ventures and Qualcomm Ventures were in attendance. The use of 5G technology ultimately benefits San Diego-based Qualcomm Inc. (Nasdaq: QCOM), which holds essential patents related to 5G and collects license revenue from entities that incorporate 5G into their products.
"Prize events like this, in partnership with organizations like NSIN and NavalX, add high value to in-demand DoD research and development," said Carly Jackson, NAVWAR chief technology officer, in a statement issued by the Navy. "Events like this lower the barrier to entry and provide a mechanism to establish meaningful partnerships with a part of the innovation base, which can introduce novel ideas to push the limits of technology. Our partnership with the Marines and Verizon established the first DoD 5G Living Lab, enabling the joint forces and industry partnership to lead the way — at Marine speed."
The four winning companies are not based in San Diego but will have a presence at the Marine base early next year. COMSovereign of Dallas does work in several 5G technologies. GenXComm of Austin, Texas, says it has groundbreaking technology to improve the performance and capacity of communications networks. Omnispace of Virginia combines satellite and mobile communications network technology. VRotors, of Los Angeles, offers a platform for controlling drones and the cameras on drones.
'Smart Warehouse' Planned
Experimentation in 5G is not limited to the Marine base.
At Naval Base San Diego (informally known as the 32nd Street naval station), technicians are setting up a 5G-enabled smart warehouse. The facility will focus on transshipment between shore facilities and ships. Partners in the effort, according to the Defense Department, include AT&T (NYSE: T), which will build a combination 4G and 5G network using commercially available equipment within the next nine months.
GE Research will provide 5G-enabled applications to support real-time asset tracking, warehouse modeling and predictive analytics. Vectrus Mission Solutions Corp. will also provide applications for inventory management, network security, robotic material moving and environmental sensing. Deloitte Consulting LLP will support applications including autonomous mobile robots, unmanned aircraft, biometrics, cameras, augmented reality and virtual reality as well as digitally tracked inventory.
In other news, San Diego's Navy research facilities are getting ready for another pitch competition, called the Fleet Visual Information Capture Challenge. The effort is to seek out technology that will help collect video of particular instances where foreign forces engage in unprofessional conduct by coming too close to U.S. forces in the air or on the sea. The prize is $350,000 and the registration deadline is Dec. 8. More information on the Fleet Visual Information Capture Challenge is available at www.challenge.gov.