Estate Planning Startup Raises $15M
Tuesday, November 17, 2020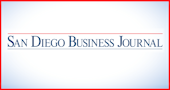 Trust & Will, a startup that provides a digital estate planning platform, has secured $15 million Series B funding to fuel product innovation, growth and partnerships.
The financing was led by Jackson Square Ventures with participation from Fifth Third Capital Holdings, Northwestern Mutual Future Ventures, AARP, Rosecliff Ventures, among others. Returning investors included Link Ventures, Rise of the Rest, WTI, Techstars Ventures, Luma Launch, and Halogen Ventures.
Founded in 2017, Trust & Will's mission is to modernize the trust and estate planning industry with an easy, fast and secure way to set up your estate plan online.
"We are thrilled for Trust & Will to be joining the Jackson Square Ventures (JSV) family. There are so many reasons to celebrate a new partnership, and the one thing I want to highlight is the track record of the JSV team and portfolio companies," said Cody Barbo, co-founder and CEO of Trust & Will. "When we think about the future of Trust & Will, and building a category leading company, we are investing in our team, product, partnerships, acquisition, and education."
In conjunction with the round, the company hired former General Assembly CFO John Zdanowski as its chief financial officer. Headquartered in Little Italy, it employs roughly 24 local staffers.