$150M Carlsbad Project Includes Urban Farm
Tuesday, November 17, 2020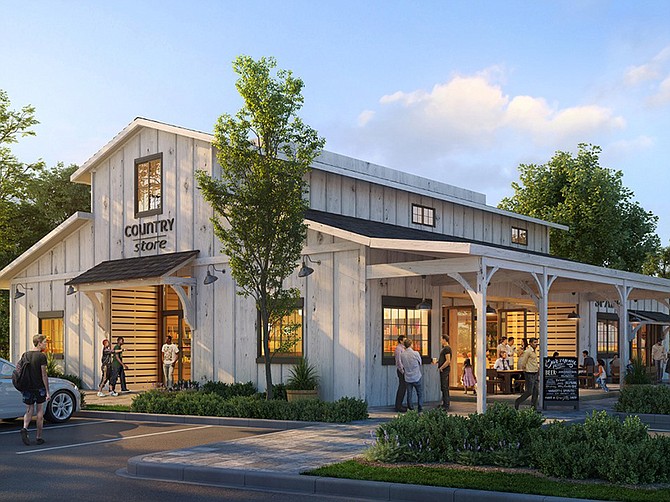 A Santa Monica housing developer is planning to build a $150 million mixed-use community in Carlsbad that will include an urban farm and 248 townhomes with 10,000 square-feet of commercial space.
Marja Acres, as the project has been named by developer New Urban West, Inc., also will include 46 affordable apartments for low income seniors.
"We really designed it to be a community that has something for everyone," said Jonathan Frankel, vice president of forward planning for New Urban West.
The project was unanimously approved by the Carlsbad City Council on Nov. 3 with construction likely to begin in the fourth quarter of 2021 and take two to three years to complete, Frankel said.
A general contractor hasn't been named.
The Market
Planned for a nearly 21-acre site along El Camino Real south of Kelly Drive, Marja Acres takes its name from the youngest daughter of one of the former owners of the property, Frankel said.
The market-rate townhomes range from 1,700 square feet to 2,300 square feet.
They all will have three bedrooms.
"These units are really designed to accommodate growing families," Frankel said.
Prices have tentatively been set between $700,000 and $800,000. The market is likely younger professionals who can't afford the $1 million to $3 million price of many single-family homes in the area and empty nesters who want to downsize but stay in Carlsbad, Frankel said.
"Many of the primary job centers in Carlsbad are just a stone's throw from the site," Frankel said.
Bret Schanzenbach, president and CEO of the Carlsbad Chamber of Commerce, said Marja Acres would provide needed workforce housing.
"The price-point and immediate proximity to the Carlsbad Business Park is ideal as we all hope to see shorter commutes," Schanzenbach said. "Shorter commutes are great for the worker, but they are great for the entire community as we look for practical ways to reduce traffic congestion and greenhouse gases.  We are very excited to see this kind of quality development here adjacent to our business park."
The 46 apartments average about 550 square feet and are earmarked for people 55 and older with limited income. Monthly rents will be about $900.
Walkable
The homes and apartments are designed in what Frankel described as "a little bit more modern rendition on the farmhouse" style.
"You see things like a lot of wood, wood accents," Frankel said.
Amenities include a 1 ¼-acre central park and four pocket parks, a dog run, a barbecue area, and a bocce ball court.
Marja Acres is meant to be a self-contained, walkable community.
"There's a great opportunity for people to recreate on site," Frankel said. "You can come home on Friday, pull into the garage and leave your car there all weekend."
The Farm
The 10,000 square-foot urban farm is being designed with the help of Daron "Farmer D" Joffe, an organic farmer who was founding director of Coastal Roots Farm, a nonprofit community farm in Encinitas.
"One of the things we wanted to do with this project was honor the history of the project. It was used at one time for agricultural purposes," Frankel said. "It's kind of the next generation of the community gardens."
Like Coastal Roots Farm, the urban farm in Marja Acres will offer gardening tips and provide produce for a weekly farmer's market and a 6,000 square-foot restaurant planned for the project.
"It's not a huge space but we think it will be perfect for supporting the restaurant," Frankel said. "It's not intended to be for a commercial purpose."
The farm also will provide "a lot of great opportunities for local school kids," Frankel said.
The retail space will focus on "bringing a little bit of Carlsbad Village on this side of town," Frankel said, with an emphasis on attracting local businesses.
Maja Acres will be fully solar powered and include electric vehicle-ready charging stations in every home.
COVID-19
Because the project is so far from completion, Frankel said he doesn't expect the COVID-19 pandemic to adversely affect it.
"This project, once it's delivered, we will have COVID kind of long behind us," Frankel said.
If anything, Frankel said the pandemic is likely to increase demand for new housing as more people work from home.
"We see a tremendous demand for new housing as housing is not only your house, it's your work, it's your school, it's your recreation, it's your place of worship, it's everything," Frankel said.