Kratos' Third Quarter Results Beat Analyst Expectations
Sunday, November 15, 2020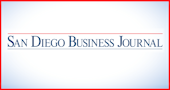 Kratos Defense & Security Solutions Inc. went beyond the consensus estimate of analysts in the third quarter by reporting adjusted income from continuing operations of 14 cents per share. Analysts surveyed by Yahoo Finance had collectively expected 9 cents per share.
The defense contractor's total revenue in the September quarter was $202 million.
Using Generally Accepted Accounting Principles, or GAAP, Kratos came in with net income of $2.4 million, or 2 cents per diluted share. In the same quarter one year ago, Kratos reported net income of $2.5 million, again 2 cents per diluted share, on total revenue of $184.1 million.
"We believe that our third quarter financial results reflect Kratos' market leading position to address the ongoing recapitalization of strategic weapon systems by the U.S. and its allies," CEO Eric DeMarco said in a statement released by the company. "In the third quarter, we continued to execute on our strategy of being a technology company bringing affordable, disruptive systems, products and solutions to the National Security Market."
Drone Aircraft and Electronics
Kratos produces tactical and target drone aircraft, satellite communications gear, microwave electronics and other defense products. It is also developing jet engines. The corporation, with its headquarters in Scripps Ranch, recently announced that it is a subcontractor to Northrop Grumman Corp. in making transport vehicles for a new class of land-based nuclear missiles.
Revenue in Kratos' Unmanned Systems Segment was $53.5 million in the recently ended quarter, up 17.1% from the same quarter one year ago.
"Since our last report to you, we believe that the total addressable market opportunity for Kratos' class of made in America, affordable, attritable high performance jet drones has increased and is accelerating," DeMarco also said. Attritable means expendable.
"We have continued to make progress in the tactical drone area, and our expectations for Kratos' tactical drone business have never been greater. We are in close communication with our customers, and over the coming weeks and months we expect to receive contract awards, increased funding and perform a number of flights related to our tactical drones, including Kratos' Valkyrie, and we expect this business to be one of our strongest future organic growth drivers beginning next year."
Kratos reported total bookings of $356.7 million during the quarter, and bookings of $956.0 million for the 12 months ended Sept. 27 — the last day of the quarter. The corporation's backlog on that date was $873.1 million, up from $683.4 million on June 28.
Unchanged Guidance
The business reiterated its previous guidance for 2020, expecting revenue in the range of $740 million to $780 million, up from $718 million in 2019.
The business' 2020 capital expenditure forecast currently includes expected outlays of $11 million to $15 million associated with the production of 12 Valkyrie aircraft prior to receipt of expected customer awards.
During the third quarter, Kratos' adjusted income from continuing operations was $18.1 million. The figure differs from income from continuing operations in that it includes stock-based compensation, foreign transaction losses, acquisition and restructuring related items, depreciation, amortization of intangible assets and other items.