Primmune Therapeutics Aims to Treat Cancers, Viral Diseases
Thursday, November 12, 2020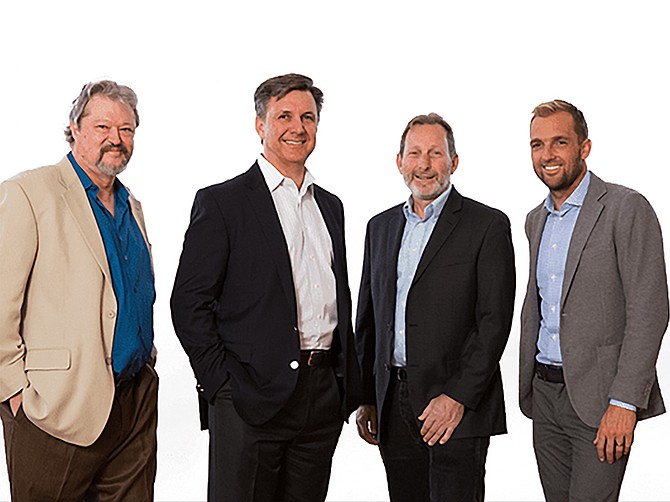 Primmune Therapeutics, a San Diego-based biotech startup that is focused on the second arm, the innate immune system, has closed a $27.4 million Series A financing round.
New investors include Polaris Partners, CAM Capital, Oberland Capital and Samsara. Chairman and CEO Charlie McDermott said the extension came around fortunate timing, the funders will join a sizable syndicate of biotech executives and investors.
Grassroot Startup
"Primmune started out as a true grassroots, made in your garage, kind of story. Today we've now got a great syndicate of investors who are getting behind what we're out to accomplish. It's been a relief to finally get the money behind it that we need to go into clinics," said McDermott.
Primmune envisions its drugs being used in combination with treatments targeting adaptive immunity, potentially in a variety of cancers.
Founded in 2017 by James Appleman, Stephen Webber, and Paulo Rangel. The three-year-old company is developing small molecule, orally-administered toll-like receptor 7 (TLR7) agonists to attack tumors and potentiate adaptive cancer immunotherapies, such as checkpoint inhibitors, to improve overall response rates and treatment durability.
Ready for Trials
Many biotech companies license their programs from research institutions, but Primmune owns its programs outright. Co-founders Webber and Appleman created the company's molecules from scratch.
The key to their system is a family of "toll-like receptors," with Primmune taking aim at the seventh of 10, or TLR7.
Primmune has selected PRTX007 as its lead candidate, assuming a regulatory greenlight, the company is going to start clinical trials middle of next year and will have readouts by end of the year
In addition to tackling cancer, Primmune wants to also treat acute viral diseases such as the coronavirus.
PRTX007 is promising as a unique treatment option for viral diseases and cancer based upon its unique ability to drive an oral dose-dependent systemic poly-interferon response without stimulating inflammatory pathways, according to the company.
"This is a new chemical entity, this isn't some old drug that is trying to be repurposed, it is custom tailored to this exact application. "It's very different from any other drug that's been developed," said McDermott. "The plan is around this time next year we'll have some very interesting data and a really good idea of what can contribute to the global effort."
The company will start clinical trials in the middle of next year and have readouts by end of the year.
Seasoned Leadership
McDermott was previously the president and chief business officer of Impact Biomedicines. The San Diego biotech resurrected a cancer drug and sold it to Celgene for up to $7 billion in 2018.
After that, McDermott staked out opportunities in the oncology space, but nothing excited him, until Primmune. Initially he invested in the company, and then went on to helm it.
Webber is also the executive director of medicinal chemistry at Polaris Pharmaceuticals, while Appleman is also the co-founder of eFFECTOR Therapeutics.
In total, the company has raised $27.4 million in financing, which includes the conversion of $7.4 million in convertible seed capital securities from CAM Capital, BioBrit and BioRock Ventures.
"Primmune's early data has shown the potential for PRTX007 to drive our natural innate immune response to combat systemic diseases," said Amir Nashat, managing partner at Polaris Partners. "Coupled with a leadership team that is rapidly advancing PRTX007 for viral diseases and oncology, we are excited to be part of the next stage of the company's growth."
In conjunction with the financing, well-known names joined as scientific advisors: Ezra Cohen, chief of the hematology-oncology division at Moores Cancer Center; Isan Chen, the chief medical and development officer of Mirati Therapeutics. Amir Nashat and Andrew Rubinstein joined as Board members.
Primmune plans to contract out a good deal of work to keep the company lean. It has four full-time employees, with near-term plans to double its headcount over the next year.