Dermatology Co. Raises $6.73M Series A
Monday, November 9, 2020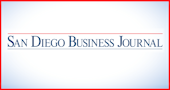 Dermala Inc., a consumer dermatology company developing personalized microbiome-based solutions for acne and other skin conditions, has raised $6.73 million in Series A financing.
The round was co-led by Johnson & Johnson Innovation and True Wealth Ventures. Other participating investors include Seventure Partners and Cove Fund. 
Founded in 2014, the company utilizes the human microbiome, data analytics, and consumer engagement to develop over-the-counter dermatology treatments for the most prevalent skin diseases and conditions, such as acne, eczema, and aging.
"The consumer dermatology category is ripe for science-based solutions to treat common skin conditions," said Lada Rasochova, Founder and CEO of Dermala. "One size just does not fit all when it comes to acne. Most acne treatments have been on the market for decades, but they do not work for everyone. Our proprietary platform combines human microbiome science with data analytics to identify product formulations that deliver the best results and help our customers feel confident, healthy and beautiful in their skin."
The funding will be used to scale operations, manufacturing, and commercial efforts for its acne products, according to the company. 
It will also expand its research and development activities exploring new personalized microbiome-based products for other skin conditions including eczema and skin wellness.