Alila Marea Hires Chef Claudette Zepeda
Monday, November 9, 2020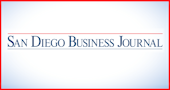 San Diego's Chef Claudette Zepeda has found a new home.
Previously at the former El Jardin restaurant in Point Loma, the James Beard Award semifinalist has been named Alila Marea Beach Resort Encinitas' executive chef. Scheduled to open early 2021, Zepeda will oversee three food & beverage concepts as well as lead the culinary team at the Hyatt Hotels Corp. resort. This includes VAGA Restaurant & Bar, The Pocket Pool & Bar, and Coffee Box.
"Alila Marea Beach Resort Encinitas is unlike any project I've ever been a part of and being able to be there from the literal ground-up is exciting and rewarding," said Zepeda, originally from Mexico. "Every food outlet will be different in personality and flavors. The bounty that San Diego has in ingredients from farm to sea will drive the creative chef teams and, of course me being me, I can't help but also be inspired by all of the cultural diaspora that makes San Diego such a beautiful city."
Confluence of Cultures
VAGA is Zepeda's namesake (Vaga, short for "vagamunda", meaning vagabond or wanderer, was her nickname as a child) and will showcase a confluence of cultures via its cuisine. To Zepeda's point, the ingredients at VAGA will be responsibly and locally sourced.
The Pocket Pool & Bar will offer light poolside beverages and bites that will pay homage to the flavors of Southern California and the Baja Peninsula. Coffee Box will offer Encinitas-based Lofty Coffee Co. roast alongside made-to-order acai bowls and freshly baked goods.
"As a wanderlust traveler, my nickname matches my love for exploration and curiosity to see new things and meet new people, which is what led me to cook all over the world and make new friends that have inspired both my food and my daily life," said Zepeda. "VAGA Restaurant & Bar will offer an opportunity for guests to go on a culinary journey of exploration that reflects that spirit of wanderlust."
Bold Culinary Approach
Benjamin Thiele, general manager at Alila Marea Beach Resort Encinitas, said the nationally recognized chef will bring extensive experience and a bold culinary approach to the resort.
"Her passion for her hometown of San Diego and utilization of thoughtfully sourced, local ingredients will be showcased throughout our dining offerings," he said.