Appeals Court Not to Reconsider Qualcomm Decision
Sunday, November 8, 2020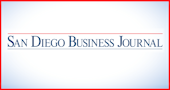 A federal appeals court on Oct. 28 refused to reconsider its decision earlier this year to throw out a government antitrust case against San Diego chipmaker Qualcomm Inc.
In a brief order, it said it would not rehear arguments over whether the Qualcomm had engaged in anticompetitive patent-licensing practices to keep a monopoly on the market for modem chips that connect smart phones to wireless data networks.
Final Blow
Without providing comment on the case, the decision deals a near-final blow to the Federal Trade Commission's case. The appeals court indicated that no judge called for a vote on the FTC's request to reconsider.
In a statement, Qualcomm applauded the full 9th Circuits' denial of the FTC's petition for a rehearing, which leaves intact the panel's unanimous decision to reverse and vacate a lower court's anti-trust order against the company.
"The fact that not one judge on the Ninth Circuit thought it necessary to consider the merits of the FTC's petition or to even ask for a response from Qualcomm validates the strength and clarity of the panel's thorough analysis and conclusions," said Don Rosenberg, executive vice president and general counsel of Qualcomm.
The commission's only remaining option would be to seek review from the Supreme Court, though it's unclear whether commissioners would support such a move. The FTC declined to comment.
Backstory
In May 2019, a federal judge claimed that Qualcomm had abused its monopoly position in wireless chips and overcharged mobile phone makers for its patents. The crux of this issue was Qualcomm's practice of earning revenue both from patent royalties as well as chips.
A lawsuit followed when the Federal Trade Commission said Qualcomm enjoyed monopolies in two types of modem chips and adopted a framework in which phone makers couldn't purchase those chips for their devices unless they also paid to license Qualcomm patents covering a range of its intellectual property.
Given that structure, it made it difficult for phone makers to challenge Qualcomm's royalty rates, and the arrangement also meant those manufacturers were paying Qualcomm royalties even if they used a competitor's chips in their phones.
Qualcomm said it achieved its market position lawfully, developing and investing in breakthrough technologies, an argument accepted by the appeals court. The company also stated its licensing practices were well-grounded because every cellphone invariably uses its patented innovations.
The FTC won a sweeping antitrust judgment from a trial judge last year that ordered changes to Qualcomm's business practices, but on appeal the Ninth Circuit panel earlier this year wiped out that ruling, saying it was deeply flawed.
Headquartered in Sorrento Valley, Qualcomm is the largest maker of chips that run the computer and radio communication functions in smartphones. The company employs more than 37,000 employees globally.