Making Real Estate Investing Accessible
Thursday, November 5, 2020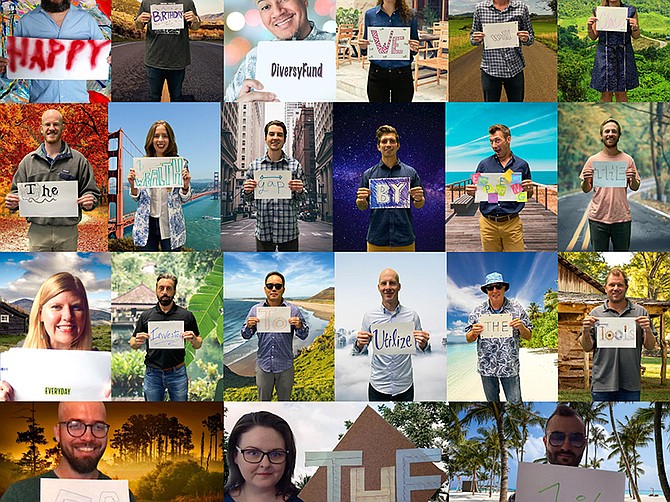 DiversyFund, a fintech platform created to build wealth for anybody regardless of their net worth and socioeconomic background, has seen a period of significant growth during the pandemic.
Founded in 2014, CEO Craig Cecilio and Alan Lewis, the company's co-founder and chief information officer, launched the technology company after the passing of the Jumpstart Our Business Startups (JOBS) Act of 2012.
The company's goal is to disrupt traditional alternative asset investing and empower the average investor by giving them the same wealth-building opportunities available to the one-percent.
"During my 20 years of experience managing more than $500 million in assets, I continuously saw the wealthy getting in on deals that weren't accessible to the average person. I was determined to include the everyday person and make investing simple," said Cecilio.
Officially Approved
Last year, DiversyFund announced it has received qualification from the SEC to lower the minimum amount required to invest in its REIT (commercial real estate investment trust) to $500. In the past investors had to meet a substantial wealth requirement to make such investments.
Now, the San Diego-based fintech company has official approval.
"We went through a rigorous screening process with the SEC to gain the qualification we needed to open up access to these exclusive deals and make investment minimums affordable for everyday Americans," said Cecilio.
Unlike other platforms, DiversyFund is vertically integrated, meaning they own and manage the properties, and have no middleman fees or brokers.
DiversyFund doesn't charge any platform or management fees, according to the company, it manages the process from purchase to sell.
Over 15,000 Investors
DiversyFund isn't the first crowdfunding platform for real estate investment, but it is the first to offer no-fee, fully-vetted real estate investments.
DiversyFund is different, because it isn't a broker. Rather, DiversyFund develops all projects in house, which means DiversyFund has a vested interest in the success of every project they offer to investors.
DiversyFund now has over 15,000 investors and currently manages over $100 million in commercial and residential real estate developments in Southern California. This year, it saw a steep increase in customers bringing on more than the 13,000 investors on its platform
"During times of heightened economic uncertainty, wealth gaps increase, so it's no surprise that we've seen such interest in our investor-first, wealth-building platform," said Cecilio. "The 99% are demanding access to high-quality investments and the ability to attain financial freedom."
In addition, the company is also launching its first free course with the aim of educating the next generation of investors.
Other new features include real time investment portfolio performance monitoring tools.
Preparing to Scale
Headquartered in Downtown San Diego, the company employs roughly 40 staffers. DiversyFund has raised $15 million in venture capital over the last two years, Cecilio said the company will seek to raise additional financing with an investment banker in Q1 2021.
"This year we had about 15,000 investors transact, over 200,000 accounts signed up, and we're growing 20 to 30% month-over month, and assets under management have gone up substantially," said Cecilio. "It's been really exciting."
Before founding DiversyFund in 2016, Cecilio worked for nearly two decades years in real estate as a joint venture equity partner, lender and sponsor. The company also brought on two new senior executives as a response to the growth during the pandemic.
In the next couple of years, the company plans on introducing another product -- a venture fund or another alternative investment.