A&D Sprinklers, Inc. Acquired by The Hiller Co.
Thursday, November 5, 2020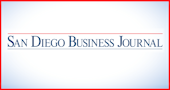 A&D Sprinklers, Inc., a San Diego-based fire protection company, has been acquired by Alabama's The Hiller Co., another fire protection corporation. The acquisition closed on Nov. 1, 2020.
"The strong presence and solid reputation of A&D in their markets will be a great asset and will allow us to expand our fire protection offerings on the West Coast of the United States," said Patrick Lynch, Hiller president and CEO.
A&D Fire Sprinkles has offices in San Diego and Los Angeles, Salt Lake City, Utah, and Spokane, Washington. Hiller plans to maintain all of A&D's 400 management, staff and technicians.
Travel & Hospitality reporter Mariel Concepcion can be reached at mconcepcion@sdbj.com or 858-634-4625.