General Atomics in Reactor Partnership
Wednesday, November 4, 2020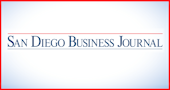 General Atomics will collaborate with the engineering firm Framatome to build nuclear reactors that could be ready for market as early as the 2030s.
The helium-cooled reactors will generate 50 megawatts of electricity. The output is significantly less than the two-reactor San Onofre Nuclear Generating Station, which produced 2,200 megawatts when it was operating.
In a move that would save expenses, GA's Fast Modular Reactor (FMR) could be built in a factory and brought to the site for final assembly. The reactors would be modular, giving operators the ability to add more reactor modules to boost plant capacity.
General Atomics is leading the development effort. The partners said they could demonstrate their design as soon as 2030, and that the design could go commercial by the middle of the decade.
"We are extremely excited to partner with Framatome to design a safe, cost-effective and scalable nuclear reactor," said Scott Forney, president of General Atomics' Electromagnetic Systems business. "Our two companies bring together more than 100 years of combined experience in maturing advanced nuclear technologies to help secure future U.S. clean energy needs."
"For a clean energy future, GA-EMS is bringing together the team and technologies to realize a community-friendly, advanced nuclear plant that works seamlessly with renewables," said Christina Back, Ph.D., vice president of Nuclear Technologies and Materials at GA-EMS. "There is strong interest across the industry in the future commercialization of the FMR. Our design will employ technologies for safe and reliable operation that can be sited virtually anywhere to expand distributed electricity generation."
GA-EMS made the announcement on Oct. 13.
Boeing Partnership Also Announced
Separately on Oct. 13, General Atomics took the wraps off of a military project that has nothing do to with nuclear technology.
GA-EMS said it plans to work with Boeing Co. (NYSE: BA) on a high-energy laser weapon system. The partners said they will jointly pursue opportunities for a 100 kilowatt-class High Energy Laser (HEL) weapon system to support a variety of air and missile defense applications. The laser would be scalable to 250-kilowatts.
"GA-EMS has made significant advancements in developing and demonstrating highly scalable laser technologies to facilitate high output power in smaller, lighter weight packages," said Forney. "We look forward to working with Boeing to deliver a laser weapon system with capabilities designed to meet current operational requirements, while providing the flexibility and adaptability to suit emerging platform requirements supporting missions across a multi-domain battlespace."