NEW SEAPORT VILLAGE RESTAURANT OWNED BY ACTOR JOHN STOCKWELL
Malibu Farm to Open Spring 2022
Tuesday, November 3, 2020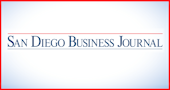 Seaport Village has announced a new tenant as part of the Port of San Diego's multi-year revitalization project.
Malibu Farm LLC, a farm-to-table concept with eight restaurants worldwide, will open its ninth eatery at the former Harbor House property in the spring of 2022. Headquartered in Malibu, Malibu Farm is owned by celebrity actor and producer John Stockwell and his wife, Chef Helene Henderson.
With their sights set on San Diego, the latest addition is the couple's largest investment to date.
Amazing Potential
"We were looking in Carlsbad, at different options there, but there was nothing we loved. Then we were shown photos of the Harbor House," said Stockwell, who also owns and operates Malibu Farm Café, Malibu Farm Restaurant and Bar at Malibu Pier and Malibu Farm Lido in Lido Marina Village in Newport Beach. The other locations are licensed and include: Malibu Farm in Larry Ellison's Four Seasons Resort Lanai, Malibu Farm in Rick Caruso's Miramar Hotel in Montecito, Malibu Farm Miami Beach in Eden Roc Hotel, Malibu Farm Los Cabos in Nobu Hotel, and Malibu Farm at South Street Seaport in New York.
"It reminded us a little bit of when we first looked at the location at the Malibu Piers – it had amazing potential but it was just not enjoying what it could enjoy. It just wasn't a thriving food and beverage business. We love waterfront locations, we liked that it was a standalone building. We liked the funkiness of the Seaport, too, because it isn't too polished or glitzy and has a bit of funky charm to it."
Indoor-Outdoor Dining Experience
The plan for the 14,000 square foot space is to make it an indoor-outdoor dining experience, said Stockwell, so, on nicer days, they can peel back the windows and let the ocean breeze through the facility. As it is, the location is an enclosed building, he said.
Stockwell also said, because the property is comprised of two floors, he and his wife plan to host private events on the second floor while hosting guests on the main level. Diners can expect Malibu Farm staples, he said, like chopped salad and cauliflower crust pizza as well as its agave-based cocktail program.
"I want all of our locations to be experienced-based and family-oriented places for celebrations and everyday moments and staycations," added Henderson. "What better place than Seaport Village to celebrate the beautiful coastline, the best that California offers, with healthy accessible California-style cuisine."