USD School of Business Master's in Real Estate Students Take Prize in Real Estate Competition
Sunday, May 31, 2020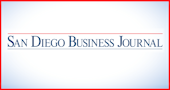 A team of five Master's in Real Estate students at the University of San Diego School of Business made an excellent showing at the annual ARGUS University Challenge.
Participants in the contest are given a fictional real estate scenario and challenged to remake the property in the best possible way. Winners were announced in May.
A team from the USD Master of Science in Real Estate (MSRE) program came away with third place, beating out teams from several prestigious universities.
The students on the USD team were Alexander Allione '21 MSRE, Humberto Arechiga '20 MSRE, Peter Menne '20 MSRE, Roman Scholten '20 MSRE and Stella Zimmermann '20 MSRE. Leading the team was faculty adviser Charles Tu, the Daniel F. Mulvihill Professor of Commercial Real Estate.
The competition offered one extra thing to feel good about: the first place team in this year's competition, the International Real Estate Business School (IREBS) at the University of Regensburg in Germany, was coached by a recent USD MSRE alumnae.
A European Opportunity
The Altus Group, a software and data solutions company serving the real estate industry, sponsors the annual ARGUS University Challenge. Teams of aspiring real estate professionals from universities all over the world participate in the competition. Each year, a fictitious real estate opportunity is given, and teams are challenged to perform financial analysis using ARGUS software and make investment decisions accordingly.
The 2020 case, titled "For Your Eyes Only," involved a private equity fund and a mixed-use property in a European secondary city. The USD team formulated multiple strategies, conducted comprehensive market research and financial analysis to evaluate the alternatives, and in the end, made a recommendation to the investment committee.
"For this case, we used the ARGUS software to model three investment scenarios of a hypothetical mixed-use asset, including an opportunistic reposition of a parking garage and office spaces into micro-apartments and student housing," said Alexander Allione '20 MSRE. "We are honored to represent the University of San Diego School of Business in this competition and are incredibly appreciative of the Burnham-Moores Center for Real Estate for its overwhelming support."
Building Soft Skills
"Throughout the entire three-month period of the ARGUS competition, our team worked very well together," said Stella Zimmermann '20 MSRE. "We called on each team member's area of expertise to create a fictional three-building property. Being able to work efficiently and effectively within a team setting is definitely one of the best soft skills we acquired during the MSRE program. Further, we were able to apply content from the range of MSRE courses, including feasibility studies, financial aspects, and analytical thinking, into this case competition. In the end, we proposed a strategy that created the highest value for all stakeholders involved: investors, the fictional city, its citizens, and institutions, such as the fictional university."
Competing in Challenging Times
"This year's competition is truly a challenge, considering everything that has happened recently," said Tu. "I'm so proud of our students. They demonstrated outstanding ARGUS modeling skills, thorough understanding of the real estate markets, as well as strategic thinking and problem-solving abilities. We congratulate the University of Regensburg, USD's dual degree partner, for their success in this year's competition. Regensburg students were trained by their ARGUS instructor, Marina Koelbl, '17 MSRE, a member of USD's winning ARGUS team in 2017."
A panel of five judges from the real estate industry reviewed the case submissions and the winners were announced May 18. The IREBS team will receive more than $15,000 and free admission to the ARGUS Connect Conference, where the winning team will receive a trophy. The University of Pennsylvania team, the second place winner, will receive $6,000. The University of San Diego team will receive $3,000. A second IREBS team which received an honorable mention, will receive $1,000.
USD has taken first place on seven occasions and placed second the other three years the competition was held.
Thirty-six schools from around the world competed in the 2020 challenge. Some had multiple teams. The challengers included Columbia University, Cornell University, Harvard University, New York University, University of Chicago, University of Pennsylvania and University of Southern California. Many other schools signed up for the competition, but did not submit their final reports due to the COVID-19 pandemic.