JPMorgan, FINTOP Add to a Fintech Funding With $4.3M
Tuesday, May 26, 2020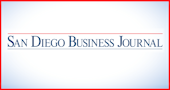 Trovata, a financial technology startup that specializes in helping small and medium businesses with cash flow analyses, announced it raised additional funding from investors.
Trovata, a San Diego-based startup, streamlines cash reporting and forecasting. It closed its seed round with an additional $4.3 million in funding from JPMorgan and venture capital firm FINTOP Capital. The capital is a planned extension of the $5.5 million seed round the two firms initially co-led in April.
The investment came one year after the company officially launched its product. The fintech has also announced that it has nearly doubled its customers and annual recurring revenue (ARR) quarter-over-quarter since release of its application.
Founded in 2016, Trovata is an open banking platform. It lets companies instantly know and manage cash flow with precision while forecasting more quickly. A massive data platform, it uses direct APIs to deliver automated user experience in real-time and with bank-grade security.
"We help all ranges of customers because it all at the end of the day it's all about cash. There's such a vacuum of solutions out there, where 99% of customers are still using tools like Excel. We help companies get out of Excel and automate their workflows," said Brett Turner, founder and chief executive of Trovata.
Over the years, this process has become big business in retail banking with startups like Plaid which was acquired for $5.3 billion by Visa earlier this year. However, Turner said there has been a gap in the market that exists for companies with revenue between $20 million and $5 billion.
Through its product enterprise solution, the company automates cash reporting and forecasting. Its solutions, including connect banks and accounting system, automate cash reporting and automate cash forecasting and analysis.
As a result, Trovata allows financial teams to communicate more effectively to senior leadership and major stakeholders. It also uses open banking and ERP integrations to automate data aggregation, normalization, and analysis and provide users with cash positions and trends.
Jason Tiede, global head of innovation for wholesale payments for JPMorgan, said his team was blown away by Trovata's modern offering.
"APIs are transforming how banks and clients collaborate and innovate across wholesale banking. Clients are looking for a better way to visualize and analyze cash flows and the need for such a solution has become even more germane given the unprecedented volatility in our global economy," said Tiede.
There is a quick onboarding time — unlike other legacy solutions which traditionally take months — in most cases it takes less than an hour to get set up, according to the company.
Brett Turner is the chief executive of the startup and is a senior executive with over 20 years in public and private high-growth technology companies. For the past 15 years, he developed a strong track record for building, financing and growing tech startups from early stage to successful exit. Since leaving Amazon in 2005, his last 3 enterprise startups have all exited and generated over $500M in shareholder value.
Many industries have suffered as a result of the impact of the coronavirus. Understanding your cash flow has been of the upmost importance lately.
"With COVID-19, it's been heartbreaking to see what businesses are going through right now." Turner said. "It's a time when they really need to understand their cash needs and working capital because they're trying to stay afloat. They need to manage with precision, which we're help them do today," said Tiede.
In terms of growth, the company said it is growing exponentially, thanks to the early adoption of its solution from giant banks and top tier clients. The number of clients was not disclosed but roughly 30 percent of its customers are public companies, according to the company.
Headquartered in Del Mar Heights, the company employs 30 local staffers and has inked partnership with industry leaders including Wells Fargo, JPMorgan, Citi, HSBC, Bank of America, Merrill Lynch, PNC, Silicon Valley Bank.
"The market is very significant. This isn't designed for a particular size or segment, we will continue to expand aggressively with new banking partners and we're starting to look at international expansion now, too," Turner said. "The additional investment not only validates that our go-to-market strategy is working, it will allow us to deliver even more value to our clients through the platform at a time when they really need it."