Hampton Inn & Suites Imperial Beach Open
Tuesday, May 26, 2020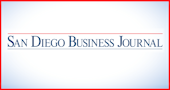 The Hampton Inn & Suites Imperial Beach San Diego, a new hotel by Tharaldson Hospitality Management, has opened.
Located at 771 Palm Ave., the new Hampton Inn & Suites features 100 all-suite rooms with amenities like free Wifi, free hot breakfast, a heated indoor pool, fitness center and business center.
The hotel is owned and operated by Tharaldson Hospitality Management under a franchise agreement with Hilton Worldwide Holdings.
Travel & Hospitality reporter Mariel Concepcion can be reached at mconcepcion@sdbj.com or 858-634-4625.