Kratos Forges Ahead With 2nd Jet Engine Builder on Board
Sunday, May 24, 2020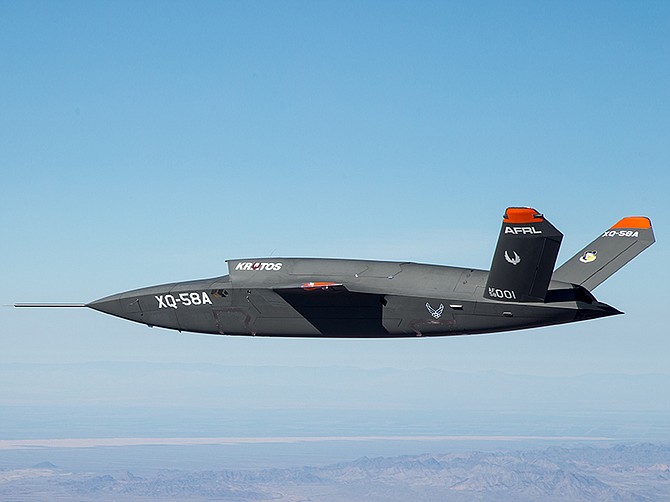 Kratos Defense & Security Solutions Inc. continues to adjust its business model, putting more of an emphasis on aviation.
The business confirmed during a May 7 conference call that it bought a jet engine manufacturer called Technical Directions Inc., or TDI. There had been no formal statement of the acquisition and Kratos declined to offer financial details.
Kratos (Nasdaq: KTOS) hopes to take advantage of two trends: growing roles for unmanned aircraft in combat and the Pentagon's desire for low-cost aircraft that are essentially disposable.
It is the second engine manufacturer acquired by Kratos, and it complements the acquisition of Florida Turbine Technologies in early 2019, CEO Eric DeMarco said during the call.
The new engine is part of a U.S. Air Force program called Gray Wolf. One published report described Gray Wolf as cruise missiles that travel in swarms to overwhelm an enemy.
"We believe this new Kratos system will power other expendable aircraft," DeMarco said of the engine.
Kratos also has a business that supplies the Defense Department with unmanned target aircraft for training.
Revenue Up 5%
Kratos also announced quarterly financial results. The business essentially broke even in the first quarter of the year, reporting a net loss of $200,000 on revenue of $168.9 million. Revenue was up 5% over the same quarter of 2019.
Income from continuing operations was $200,000, but a $400,000 loss from discontinued operations tipped results into negative territory.
The defense contractor, based in Scripps Ranch, released its results in early May. In the first quarter of 2019, Kratos reported net income of $3.1 million on revenue of $160.4 million.
"… [We] believe KTOS' fundamentals remain intact, if perhaps partially delayed as both KTOS and its DoD [Department of Defense] customers adjust to the new social distancing work paradigm," wrote analyst Mike Crawford of B. Riley FBR in a research note.
Kratos' revenue, as well as its $16 million in EBITDA (Earnings Before Interest, Taxes, Depreciation and Amortization) beat analyst predictions, he noted.
Plans for Valkyrie
The business said it expects to make capital expenditures in the range of $15 million to $17 million during the year. Kratos plans to build a dozen Valkyrie aircraft before it receives expected customer awards. Valkyrie is an experimental unmanned aircraft for the Air Force, which is designed to accompany manned fighters into combat.
The business lowered expectations for full-year 2020 revenue. In previous guidance, it predicted revenue in the range of $740 million to $780 million. Kratos revised its guidance to a range of $720 million to $760 million.
Even if it comes in at the low end of its guidance, Kratos would beat its 2019 revenue of $717.5 million.
Kratos said the change in guidance reflects the expected impact of COVID-19 on the business, its vendors, its suppliers and its customers. Also influencing the new guidance were an international customer's decision to not renew an option on a training contract, and the extension of a U.S. Navy/Royal Saudi Naval Forces training contract.
As of March 29, Kratos' backlog was $646.8 million.