Illumina Contributes to Community and COVID Research
Monday, May 18, 2020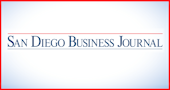 Giving back is in Illumina's DNA, and together with the Illumina Corporate Foundation, more than $10M has been committed to support the communities where Illumina employees live and work.
Illumina is focused on making sequencing accessible around the world to fight the pandemic together through the power of genomics, collaboration and global care for each other.
To support public health efforts associated with SARS-CoV-2 surveillance, sequencing and monitoring, Illumina Inc. is providing in-kind donations valued at approximately $5M dollars for instruments and consumables. In addition, the company donated more than $2M to COVID-19-related research efforts.

"One of the brightest silver linings of this time is the amount of innovation in service to others," said Illumina CFO Sam Samad.
To advance scientific research, Illumina Inc. recently released the SARS-CoV-2 Data Toolkit, making it easier for researchers to detect and identify the viral sequence in their samples and contribute their findings to critical public databases. The toolkit is accessible on BaseSpace Sequence Hub until October 2020.
"We will do everything we can to deliver next-generation sequencing technology to power the scientists, researchers and clinicians on the frontlines of the fight against COVID-19," said Francis deSouza, CEO of Illumina. "And, we will not stop there. In addition to our technology, we are dedicated to making a positive impact on humanity through our actions to empower our communities," deSouza said. "We have committed more than $10 million to support the global community."
The Illumina Foundation has awarded more than $3M in philanthropic donations, of which $1M has gone to the CDC Foundation COVID Emergency Response Fund, and $2M to local community-based initiatives in the areas where Illumina operates.
"Every day that we are combatting this pandemic, I realize and appreciate how each and everyone of us can help make a difference," said Judy Monroe, M.D., president and CEO of the CDC Foundation. "The Illumina Foundation's generous donation will have a significant and positive impact on fighting the coronavirus in communities across the United States."
The CDC Foundation is currently mobilized to support the Center for Disease Control and Prevention's response efforts, health departments and others to fight the COVID-19 pandemic.The Illumina Foundation donated $1M to The San Diego Foundation COVID-19 Community Response Fund to support distance learning and connectivity for grades K-12, address food security concerns and provide PPE for frontline health care professionals. For more than 40 years, The San Diego Foundation has inspired enduring philanthropy and enables community solutions to improve quality of life.
"We are very honored that one of San Diego's most innovative and fastest growing companies has made a generous commitment to ensuring San Diego school children have the access they need to learn and grow while apart from their teachers and schools," shared Mark Stuart, President and CEO of The San Diego Foundation.
"With the support of the Illumina Foundation, we have worked to guarantee all students in San Diego have what they need to continue their educational journey and pursue their dreams," said Cindy Marten, Superintendent of the San Diego Unified School District. "The Illumina Foundation's donation to the San Diego Foundation will allow us to continue to provide our families the technology and services they need to access information and to continue learning now and into the future. We are very thankful for our long-standing partnership with Illumina."
"Working through technology access, commercial collaborations, philanthropy, in-kind support and employee activation, every one of us at Illumina is a champion for the greater good, deSouza said. "As a company and as a community, we will not stop here."
Illumina employees have mobilized to take action by selecting local initiatives in their respective communities to donate $1M to their chosen organizations. Additionally, the Illumina Foundation offered a special 200% giving match opportunity and employees showed an overwhelming response with more than $160,000 raised for various organizations. In support of employees' desire to directly contribute to their communities, we expanded our paid volunteer time off program from two to 10 days for 2020, and created a directory of virtual volunteering options. Further, to support distance learning, we are offering lessons, activities and videos centered around genomics.