Sycuan Casino Resort to Reopen on May 20
Tuesday, May 12, 2020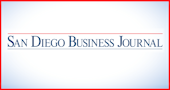 Sycuan Casino Resort will be reopening on Wednesday, May 20 at 12pm.
Sycuan temporarily closed on Friday, March 20th, following the coronavirus outbreak and plans to reopen in phases. Phase 1 will consist of: food and beverage venues having limited hours of operation; every other slot machine turned off for social distancing purposes; and table games limited to three players per table, among other restrictions.
Sycuan has also implemented an aggressive health and sanitation program that includes a self-cleaning antimicrobial coating throughout the property; thermal cameras at entrances for temperature detection; floor decals for social distancing; plexiglass shields; personal protective equipment; safety and hygiene signage; and team member training, among other procedures to ensure safety.
"Over the past several weeks, we have made extensive changes at our property and implemented an aggressive health and sanitation program to ensure we are doing everything we can to protect our guests and team members for our reopening," said Cody J. Martinez, chairman, Sycuan Band of the Kumeyaay Nation. "We are slowly opening select venues and gaming areas in phase one of our reopening and will continue to evaluate our reopening strategy to maintain a safe environment for all."
All gaming areas, slot machines and table games, as well as high-contact areas including elevators, escalators, door handles and lobby areas will be cleaned frequently, according to the tribe. Bingo and poker will remain closed in the initial phase and hotel service and guest amenities will be limited with valet, room service, spa and pools remaining closed.
Sycuan will move into phase 2 of reopening once it reevaluates the initial phase.
Travel & Hospitality reporter Mariel Concepcion can be reached at mconcepcion@sdbj.com or 858-634-4625.