Sempra Completes $3.6 Billion Sale of Peru Utility
Tuesday, May 5, 2020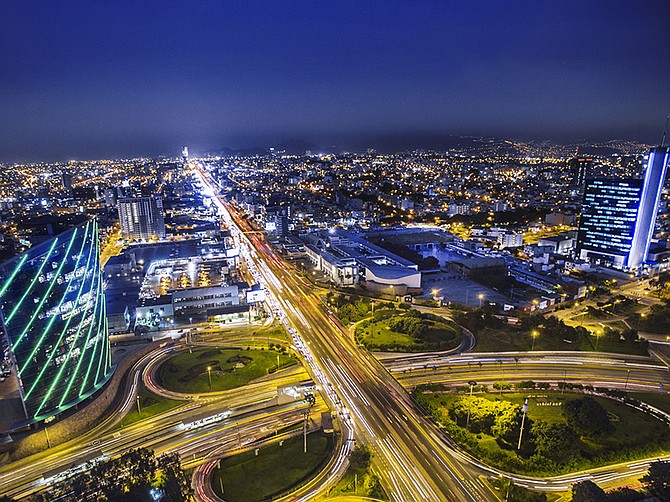 Plans that Sempra Energy made public during the first weeks of 2019 are finally coming to fruition, and the move is putting a sizable amount of cash into the corporation's pocket.
Sempra announced on April 24 that it sold its majority stake in a Peruvian energy company, Luz del Sur, and related companies for $3.59 billion in cash to China Yangtze Power International (Hong Kong) Ltd.
The sale of a similar business in Chile continues to move forward, the San Diego-based corporation added.
"We are very pleased with today's announcement as the sales proceeds will be used to further strengthen our balance sheet and our already solid liquidity position," said Jeff Martin, chairman and CEO of Sempra (NYSE: SRE), in a statement distributed by the company.
North American Focus
The business plans to focus on its North American businesses and plans $32 billion worth of investments in its California and Texas utilities through 2024, Sempra said during its Investor Day presentation of March 24. To execute that plan, Sempra said it was building liquidity and strengthening its balance sheet.
"We intend to use the proceeds from the sales to focus on capital investment in North America to support additional growth opportunities and strengthen our balance sheet by reducing debt," the business said in its annual securities filing of Feb. 27. It has highlighted the growth potential of its California and Texas markets.
Sempra's goal is to have $8.5 billion in liquidity, including unused credit lines, it told investors in March.
Sempra's North American utilities include San Diego Gas & Electric Co., Southern California Gas Co. and Oncor Electric Delivery Co. LLC in Texas.
The Advantage of Cash
Nikhil Varaiya, professor in the Department of Finance at the Fowler College of Business at San Diego State University, said Sempra's emphasis on its liquidity position has an appeal for shareholders right now.
"In this uncertain time, if you have enough cash on hand, that's always very helpful," he said.
Sempra has probably seen electricity consumption go down, particularly among businesses, in the last six weeks as U.S. residents have sheltered in place because of the coronavirus, Varaiya said. It stands to reason that revenue has fallen with consumption.
Sempra's costs are going down less than the decline in their revenues, assuming employee count is stable, he said. "Their operating cash flows are going down, so there's a possibility that they are using up cash, so some liquidity to tide them over, I think, would not hurt."
An alternative to using cash would be to issue short-term debt, he said.
Having excess cash on hand is not a good strategy for the long run, Varaiya said.
South American Assets
Sempra does not own Luz del Sur in its entirety; it sold its 83.6% stake in to its Chinese counterpart. Luz del Sur says it serves 1.3 million customers in the southern part of the capital city of Lima, Peru as well as coastal communities south of the capital. The area has a population of 4.9 million people. Among other things, Luz del Sur has developed hydroelectric plants in Peru.
Also sold were Tecsur S.A., which provides electric construction and infrastructure services to Luz del Sur and other area businesses, and Inland Energy S.A.C., the utility's generation business.
"We're also very excited that, in the face of current travel restrictions, all parties worked safely together to complete this deal as expected," Martin said in a statement.
BofA Merrill Lynch was Sempra's financial adviser on the sale. White & Case was legal adviser to Sempra. The law firm said the deal involved 12 partners and four associates in its New York, Shanghai and Beijing offices.
Sempra's other South American utility is Chilquinta Energía S.A. of Chile. The San Diego company has agreed to sell it to China-based State Grid International Development Ltd. for $2.23 million cash.
The two sales will provide $5.82 billion in cash, subject to adjustments, Sempra said.
In the spring of 2018, activist shareholders insisted Sempra give its business a sharper focus. In September Sempra signed a pact with the activists, Elliott Management Corp. and Bluescape Energy Partners LLC. With the activist scrutiny, Sempra several electrical generation businesses and put its South American utilities on the market.
Earnings, Annual Meeting Up Next
In other news, Sempra was expected to release its first quarter financial results on May 4, the day this issue was expected to be in the hands of our readers. The business set its annual meeting for May 5. The annual meeting was changed to a virtual event, where shareholders can join by video conference.
Separately, on April 22, Sempra announced that it sent pipeline feed gas to the third production line of its Cameron liquefied natural gas (LNG) export plant in coastal Louisiana — a move that put the Cameron plant in its final commissioning stage. Sempra said it expects the production line to be in service in the third quarter.
Two other production lines, called trains, are in operation. The Cameron plant has shipped 58 cargoes from the facility so far.
Sempra is part owner of the Cameron plant and has plans to expand it further. It also has plans for LNG export facilities in Texas and Baja California.