SOCi Closes $15M for its Oversubscribed Series C Round
Tuesday, March 31, 2020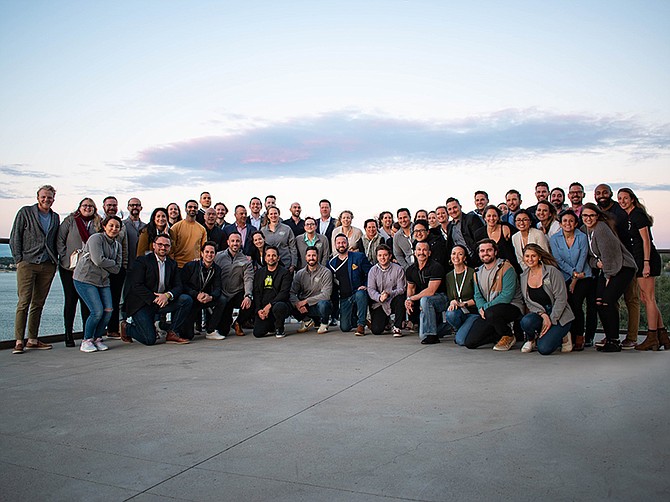 San Diego-based SOCi (pronounced soh-shee), a social media startup, recently closed $15 million for its oversubscribed Series C funding round. The company has nearly tripled its employee headcount since 2017 and will hire up to 30 more local employees. 
The financing round was co-led by Vertical Venture Partners, Grayhawk Capital, and Ankona Capital with participation from Blossom Streets Ventures. Prior to this round, the startup received $10.5 million from Silicon Valley investors. In total, SOCi has raised over $50 million in venture capital, according to AlphaSense. 
According to founder of SOCi, Afif Khoury, the world has entered the third wave of social. He said, 10 years ago brands needed support at the national level, fast forward, and that has now shifted to local interactions.
The new cash will allow SOCi to build out its platform and equip companies with the necessary tools to navigate the evolving marketing industry.
In particular, its platform helps large enterprises manage their content across multiple locations. Partnering with brands such as Ace Hardware and Sports Clips to manage their online presence across the hundreds of thousands localized channels.
A portfolio startup in the region's EvoNexus tech incubator during its early years, the company has since seen exponential growth to its team. To date, the company employs 158 staffers which expanded from 40 employees back in 2017. Khoury denied to disclose revenue numbers, but he said the ballpark number is between $15 million and $20 million.
"It's a very fast growing company. This is now our third round of funding, the third time we've proven a milestone and system that we can expand on. We believe that we can scale even larger based on the work that we've done," said Khoury.
Top 500 Fastest-Growing Company
The nine-year old startup has a high-touch reputation as a leader in the marketing space, previously coined as a "COOL Company" by Connect with San Diego Venture Group. SOCi was also recognized by Inc. Magazine as one of the top 500 fastest-growing companies in America, two years in a row.
The company has launched more than a dozen marketing tools to help multi-location brands oversee, maintain, and protect their brand at the national level. SOCi services more than 300 customers and has over 75,000 businesses on its platform.
One tool, called MeetSOCI, scours the web and aggregates data, measuring the impact and results of social content. Unlike its competitors, it can locate social content easier by leveraging data and utilizes proprietary scoring algorithms to filter out irrelevant social content .

In addition, the company introduced several new solutions to its product suite including SOCi Ads PLUS. Which allows its clients to utilize reputation insights, listings management, and Google post integration.
Weathering COVID-19
Due to the coronavirus outbreak which caused an abrupt cancelling of several big name conferences this year, it's now causing many startups to explore news ways to diversify their customer acquisition strategy.
Fortunately, SOCi said that their investment in having a multi-channel acquisition strategy will enable them to weather the storm of coronavirus. The company strategy includes hosting webinars, writing research papers, and paid channels, among others.
"It's been important for our growth that we have a multi-channel approach. We love going out in person and meeting our customer base and it's really difficult when that's not there. It removes the human element of selling and consulting. But we have other ways to add value."
Looking ahead, the company said it still expects to drive growth and customers on its platform despite the unanticipated slowdown during this period.
The company said it plans to use the new funding for sales and marketing as well as "double down" on solutions in which they have seen success in.