Sempra Looks Out to 2024, Reiterates Earnings Guidance
Tuesday, March 31, 2020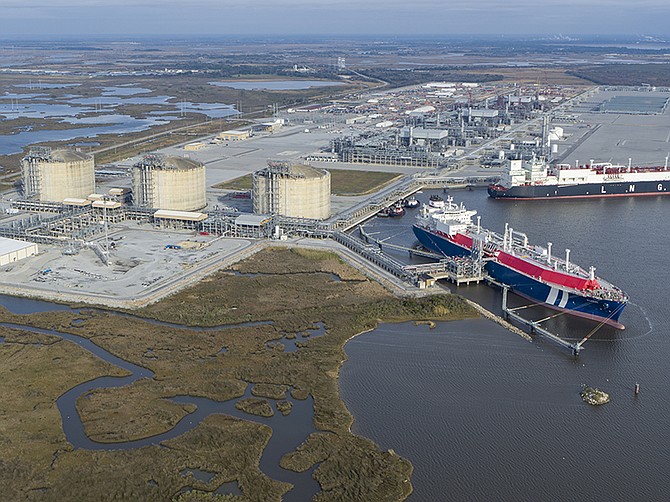 Acknowledging the concerns of the present, Sempra Energy is looking ahead.
During an extensive investor presentation on March 24, the San Diego-based energy holding company reiterated plans for a $32 billion capital improvement program for its California and Texas utilities. Sempra said it will spread improvements out over the next five years.
"In the midst of a global health crisis, our first obligation is to the health and safety of our employees and the communities we serve," said Jeff Martin, the company's chairman and CEO, in a statement distributed by the company. "Building resilience into our business model and investing in safe and reliable infrastructure is at the core of our strategy."
Liquidity was one theme of the investor presentation. Sempra Energy has approximately $6.4 billion in liquidity, including cash and available credit capacity. Its Texas utility, Oncor Electric Delivery Co. LLC, has $2.3 billion in liquidity. Oncor is a relatively new addition to the company; Sempra acquired a majority stake in the Texas utility in 2018.
Sempra reaffirmed its full-year 2020 adjusted earnings per share guidance range of $6.70 to $7.50 and 2021 guidance range of $7.50 to $8.10.
Utility Upgrades Ahead
The capital plan for San Diego Gas & Electric Co., Southern California Gas and Oncor is "the most robust in our company's history," Martin said. The CEO linked the capital plan with utility rate growth — and sustainable earnings growth.
Sempra predicted a 9% rate base compound annual growth rate (or CAGR) over five years in its SDG&E territory. If estimates hold true, the rate base will grow from $10.5 billion in 2019 to a projected rate base of $15.9 billion in 2024.
Sempra plans to spend $8.9 billion in SDG&E territory over the course of five years. Slightly more than half of those capital improvements, some $4.5 billion worth, will be in information technology.
In Texas, Oncor plans to spend $11.9 billion over five years. Capital expenditures will include expansions of the electrical transmission and distribution systems. The rate base is expected to grow at an 8% CAGR, from $15.5 billion in 2019 to $22.2 billion in 2024.
Texas is growing, with 1,000 people moving to the state every day. Oncor serves three of the top 10 fastest growing counties in the United States, as well as three of the top 10 fastest growing metro areas. Its service territory includes Dallas-Fort Worth.
Crossing Borders
Sempra is also building a business exporting U.S. liquefied natural gas, or LNG. It is at work on some deep-water export terminals and has more on the drawing boards.
While there are near-term headwinds in the LNG business, including an oversupply of product and a drop in petroleum prices, the long-term fundamentals are impressive, Sempra asserted. Future demand from China is expected to be strong, with natural gas growing from 8% of the country's energy mix to 15% by 2030. Sempra also expects demand to grow in Southeast Asia and India.
On the international front, Sempra is active. Through its IEnova unit, the business has a hand in Mexico's energy infrastructure.
Sempra also said it is wrapping up the process of selling its Chilean and Peruvian utilities.
There was a caveat to Sempra's presentation.
"While the majority of Sempra Energy's businesses are considered critical by the federal government and are currently operating without material disruptions, the fast-evolving global health crisis adds more uncertainty to the projections contained in this press release and the projections planned for the company's Investor Day conference call," said the press release. It referred investors to its federal securities filings for more information on the risks and uncertainties.
The presentation also touched on fire safety in California. Sempra told shareholders it plans to place approximately 400 miles of SDG&E's overhead transmission lines underground. Such projects will be carried out in what is called the High Fire Threat District.