Travel Tech Co. Receives $82M From Investors
Sunday, March 29, 2020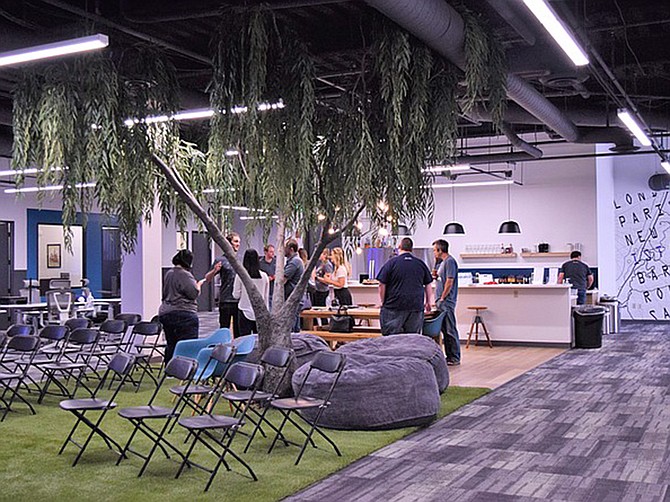 CloudBeds, a San Diego-based travel tech startup that makes management software for hotels, hostels, and other vacation properties, received $82 million from investors.
The deal is the largest capital raise in tech that the local region has seen in 2020. The money, which came shortly after a year of exponential growth, will be used to build new functionality in its software and add more staffers.
In the past 15 months, the venture-backed company grew from 200 to more than 400 people, with a majority of them working remotely. Founded in 2012, the company is locally known for its "remote-first" approach, having employees dispersed across 40 countries and 25 employees housed its Bankers Hill office headquarters.
The $82 million minority investment was led by Viking Global Investors, with participation from investors including, PeakSpan Capital, Counterpart Ventures, and Cultivation Capital. To date, CloudBeds has raised over $90 million in capital funding.
Nearly a decade ago, Cloudbeds was just an idea on a napkin. Adam Harris, chief executive officer of CloudBeds, said that light bulb idea happened while traveling in Brazil while struggling to book a place to lodge.
Harris said, "It got to a point that on almost every trip we made, we would discover an unbelievable property hidden from the audiences of the world due to the lack of tools available to help connect to travelers like us. As passionate travelers, we wanted to make the guest experience better. As technology experts, we wanted to help hosts and hoteliers build great lodging businesses by making it easier to start, run and grow a property."
As a result, San Diegan travelers Harris and his co-founder Richard Castle joined forces to revolutionize hospitality technology through its integrated software. As of today, CloudBeds serves businesses in 157 countries, surpassed one million rooms on its systems and continues to add tens of thousands of new rooms every week.
The founders described CloudBeds as, "it's the box that you slide across the table and inside that box is all the software that you need to use to run a hotel." Assisting hotels of all sizes, its software manages everything from checking in guests, to payments, to guest surveys. It's basically the system that powers the front desk and reservation system.
Travel is one of the largest industries in the world, according to Statista Research Department, the travel and tourism industry alone had a global economic contribution (direct, indirect and induced) of over $7.6 trillion in U.S. dollars in 2016. In addition, an estimated one and a half billion people will stay in a hotel for the first time by 2025.
"The travel industry is a cornerstone to many industries that follow; It's very important and meaningful," said Harris.
The Chinese millennial population alone, will make up about $350 billion worth of new travel spending, in the near future, according to the company.
Early Success
Being a Software as a Service (SaaS) company, it has been an incredible journey so far, the company said. After reaching $100,000 in annual revenue during their early days, the startup's revenue has since jumped by tens of thousands of percentage points, according to the company. Revenue numbers were not disclosed.
"As a SaaS company we have some of the best unit economics out there. We're able to do it at scale, globally and build critical mass in an industry that has never really had critical mass across borders. It has been very fragmented or isolated into geographies."
Harris said CloudBeds has a chance to become the largest travel tech company in the world, as a result of the foundation and talent the team has built over the years.
"We built and listened to what our customers need. We've got phenomenal product market fit, which comes with an easy sale. We've got great support and success built into your ecosystem, so customers continues to see value and stick around. We invest in our people, when they're happy, successful, and motivated to keep doing more — that in return pays back our business. We've seen success in all three of those areas.
CloudBeds follows the mantra "invest in people" and say this strategy plays a huge role in the company's success.
COVID-19 a Temporary Setback
CloudBed's recent news was forgotten practically over night due to the spread of the coronavirus pandemic.
The outbreak caused widespread travel cancellations and government-ordered travel restrictions around the world, leaving some hotel executives and owners saying this is the toughest lodging environment they have ever seen.
To overcome this, CloudBeds is encouraging their hospitality customers during this time to utilize this as an opportunity to spring clean early. In particular, the company said it's advising them to focus on real business needs by using extra downtime to paint walls, change decors, and even employee training.
Harris said the company has weathered storms before and expects the industry to come back with a vengeance. "This industry is so important to the world's economies, it will bounce back. You're going to have a bunch of populations stuck in their homes for periods of time that are anxious to get out there and explore the world again."
Next Generation of Travelers
The company said the future generation of travelers will expect a lot more from a hospitality perspective, moving forward. It plans to develop new software products that transform the hospitality industry, help hoteliers increase revenue, and meet the needs of the next generation of travelers.
"What the next generation wants, is very different than what my parents generation looks for when they travel," said Harris, " They grew up with Uber, Netflix, Spotify, Grub Hubs and all these various sort of on demand delivery services. That same desire or real-time feedback is now being immersed into new lodging types, new travel packages."
Looking ahead, Cloudbeds will continue to expand its global and San Diego presence, while also designing new software products that make hoteliers' connections with guests more meaningful.
"We're huge believers and supporters of this community and a huge fan of what San Diego has become. Right now what we're just going to do is focus on best practices and make great investments that will lead to a stronger future for us."