FDA Opens Door for Virus Diagnostics
Sunday, March 29, 2020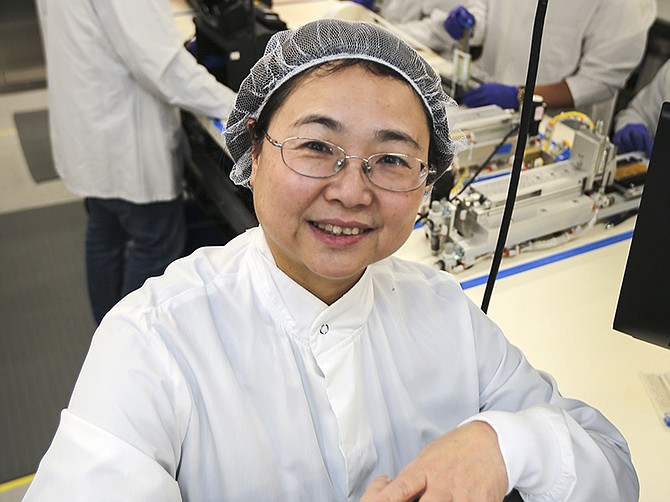 San Diego's Mesa Biotech on March 24 announced plans to ship its handheld coronavirus test that's designed to provide results in about 30 minutes after the company won emergency approval from the U.S. Food and Drug Administration.
Select diagnostics got the green light under recently enacted emergency authorization rules, a response to demand eclipsing supply for COVID-19 tests.
Helping Friends and Family
CEO Hong Cai said Mesa started developing its technology in late January when the Chinese government quarantined Wuhan, the center of the outbreak. Adding motivation, friends and family in China encouraged the company to adapt the company's flu platform for the new coronavirus.
"It was a quick turnaround," Cai told the San Diego Business Journal, adding the test looks to ease the strain on the nation's health care system.

For the coronavirus test, Mesa envisions a market made up of clinics, long-term care skilled nursing facilities, temporary screening facilities and urgent care facilities. Another target is smaller hospitals that infrequently send tests to reference labs.
Point-of-Care Testing
Many COVID-19 tests are sent to offsite labs, meaning results don't come back for hours or days. But this batch method allows large numbers of tests to be processed together. Mesa falls into the category of point-of care testing — its tests provide results on the spot, but its platform only runs one test at a time.
"We can get closer to the patient, augmenting and complementing the centralized laboratories," said Steven Sepulveda, vice president of global business development and channel management at Mesa.
To optimize the test, Mesa was awarded a $516,000 contract from Biomedical Advanced Research and Development Authority, a division of the U.S. Department of Health and Human Services.
Mesa has competition like Cepheid, a Silicon Valley company that's a unit of the medical conglomerate Danaher. Cepheid on March 21 received emergency authorization for a point-of-care coronavirus test that can return results in 45 minutes.
Cai said Mesa's ability to deliver a COVID-19 test in such short order proves the adaptability of its platform.
The company's platform a few years ago won approval to run tests for flu and respiratory syncytial virus, which can cause respiratory tract infections. The company obtained a waiver enabling non-scientists to run the process.
The flu test calls for a nasal swab, and after a half-hour, a solid line on the platform screen indicates whether a person has the flu. Its coronavirus test works in a similar way, though requires both a nasal and throat swab.
"That way you have increased opportunity to detect the coronavirus," Cai said.
Spinning Out
Founded in 2009, Mesa Biotech spun out of New Mexico's Los Alamos National Laboratory. Cai was a principal investigator there, as was R. Bruce Cary, co-founder and chief scientific officer.
At the core of the company's platform is polymerase chain reaction, or PCR — a method of analyzing a short sequence of DNA. Kary Mullis, who developed PCR in San Diego, shared the Nobel Prize in Chemistry in 1993 for the discovery.
In 2013, Mesa moved from New Mexico to San Diego, a hub for diagnostics.
The privately held company in 2018 received $23 million in investment, first through a $3 million Series A round and then a $20 million Series B round.