City Heights Property Sold For $7.8M
Sunday, March 22, 2020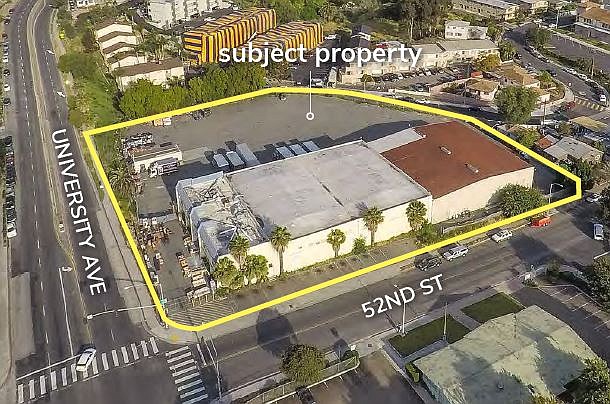 A City Heights industrial building has been sold for nearly $7.6 million with plans to redevelop the property into a self-storage project.
University Storage acquired the 2.18-acre property at 5150 University Ave. including the 36,810 square-foot building from the San Diego Rescue Mission, which plans to relocate.
The deal was brokered by George Hicker and Michael McFarland of Cardinal Industrial and Matt Weaver and Al Apuzzo of Lee & Associates.