KEY CONSIDERATIONS FOR SELECTING THE RIGHT BANKING PARTNER
CUSTOM CONTENT: Banking the Medical Device Industry
Friday, March 20, 2020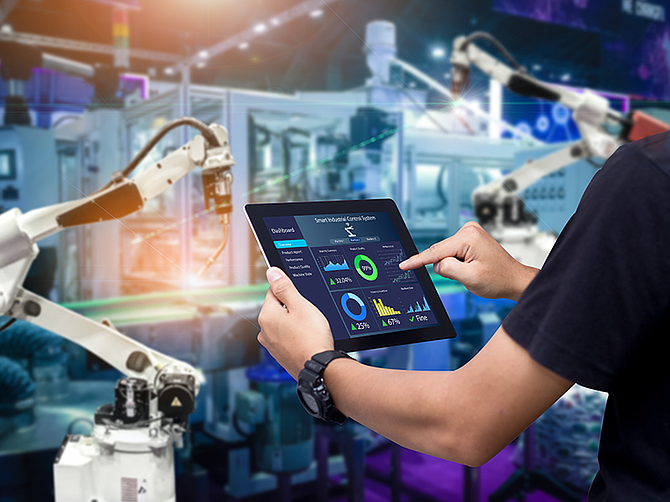 California enjoys a state economy that ranks fifth in the world, driven in part by revenue of more than $177 billion from its life sciences industry.[1,2,3]
Factors that make the industry attractive—a research-rich environment, innovation that leads to robust product pipelines, a large highly skilled talent pool, and substantial government-sponsored funding—provide the necessary encouragement for venture capital (VC) firms to increase their investments in California's life sciences industry.[1,2] In 2018, California's biotechnology and medical device businesses led the nation in VC funding with $7.6 billion, an increase of more than 13 percent from the previous year.[1,2]
One of California's thriving life sciences sectors is San Diego, where the life sciences industry generates more than $39 billion in economic activity.[2] It has emerged as a hub for many best-in-class medical device companies, whose products and technologies span a wide range of applications.[4]
Medical Device Industry Thrives in San Diego
In addition to the characteristics that make California so appealing for the life sciences industry overall, the San Diego hub offers medical device companies all the ingredients essential to a thriving industry. A world-renowned research community that receives billions in funding is supported by a collaborative network specifically created to drive growth while both producing and attracting an ever-growing highly skilled talent pool.
San Diego boasts almost 20 million square feet of lab space and three times the national average concentration of biochemists and biophysicists.[4,5,6] Its ability to increase access to capital through an expansive system of growth-friendly resources also propels San Diego's success as a biotech hub. This is due to a substantial commitment to support business growth—from startup to publicly traded status—by building a strong foundation of research institutes and local programs designed to foster innovation.[7]
Academic and scientific institutes in the San Diego area include the University of California San Diego (UCSD), which is first in the nation for biomedical engineering.[7,8] In 2018 alone, the UCSD research community received $438 million in NIH funding.[9] This level of funding produces billions of dollars in discoveries, as well as large quantities of valuable intellectual property (IP) available for commercialization by startups and other ventures.[7]
Local networks such as the CONNECT program established by UCSD, and EvoNexus, a non-profit tech incubator, among others, help to facilitate the successful transfer of IP from researchers and its transformation into viable business ventures in the San Diego market. These collaborative organizations support innovation by focusing on shared knowledge and access to resources, expertise, and the capital essential to creating jobs and boosting the region's economy.[7]
Diverse Challenges and Opportunities Facing the Industry
There are many new and continuing challenges for medical device and technology companies today, from evolving regulatory measures and overseas competition to value-based healthcare and big tech entering the playing field.[10,11] Digital disruption increasingly means a mindset transformation from that of a medical device company selling a product to one that encompasses digital delivery of healthcare in ways that impact overall customer outcomes.[12] In addition, growing numbers of digitally empowered patients are ready to take a more active role in their medical care through connected devices that offer control over their health data.[13]
Traditionally, business models have been structured around R&D and innovation, with physicians as the primary buyer and product efficacy and safety as top priorities.[14] Meeting the new requirements of value-based healthcare demands that medical technology companies transform their business models and shift to providing higher quality products.[13,14] At the same time, the disruption of implementing advanced analytics and digital platforms, as well as the need to be agile, allows medical device companies to deliver more value through distinct customer experiences.[12]
Innovation Economy Requires the Right Financial Relationship
Given the competitive and complex nature of San Diego's medical device marketplace, it is critical to know what criteria are essential when selecting a banking partner. Financial flexibility is vital in a fast-moving digital economy, and having access to the services necessary to drive and sustain growth requires a bank with comprehensive capabilities. Below are a few criteria that can help in choosing the right banking partner.
Grow and expand with seamless global services. Global capabilities are more important than ever, with digital technology eliminating traditional barriers that make operating internationally appear seamless. The right banking partner can help your business make appropriate decisions in the context of navigating global customs and financial rules of foreign countries. It's essential to have a banking partner that is well-informed about exchange rates, currency fluctuations, and risks involved with emerging market currencies. Growth, expansion, supply chain management, and the ability to implement global funding solutions require a bank with dedicated global services to make the process as smooth as possible.
Align with a strong credit appetite. Banks that have a healthy credit appetite are in a better position to support the growth goals of medical device companies. Identifying a banking partner that has developed a credit line focused on the specific geographical region, sector, and industry means the product will be more aligned with the industry's strategies and objectives. Credit appetite includes global and specialized lending, leasing and asset financing, and asset-based lending.
Streamline daily operations with innovative treasury solutions. Medical device companies benefit from a banking partner that can offer treasury management products and services, which enhances business efficiency and optimizes short-term liquidity by reducing the working capital cycle. Treasury solutions capable of automated payables and receivables help manage liquidity, provide fraud prevention services, and oversee depository products. You can also maximize the use of cash to pay down debt or invest in other interest-bearing opportunities, as well as simplify account payables.
Identify banks that provide dedicated relationship management with an in-depth understanding of not only the San Diego market but also the Medical Device field. For example, Union Bank has been a valued financial partner to medical device clients for more than 20 years and understands the unique challenges and requirements of this rapidly evolving marketplace. Their relationship managers provide tailored and comprehensive needs-based solutions for both domestic and international scenarios that help foster growth.
About Bruce Breslau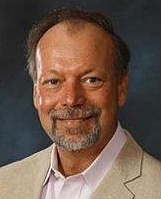 Bruce joined Union Bank in 1993 and is Managing Director and Market Manager for Commercial Banking in San Diego. Bruce is focused on the Middle Market division, overseeing financing for companies with up to $2 billion in revenue within the footprint. Bruce is heavily involved with the local San Diego community, serving on the EvoNexus Board, EDC Board, and the Scripps Memorial Hospital Community Advisory Board. Contact Bruce at bruce.breslau@unionbank.com
Learn more at unionbank.com/commercial
Financing subject to credit and collateral approval. Other restrictions may apply. Terms and conditions subject to change.
©2020 MUFG Union Bank, N.A. All rights reserved. Member FDIC.
Union Bank is a registered trademark and brand name of MUFG Union Bank, N.A. unionbank.com