Feeding San Diego Announces Food Distribution
Wednesday, March 18, 2020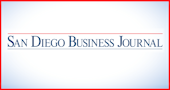 Feeding San Diego has announced additional emergency food distributions to help meet the increased need throughout San Diego County. This comes as other social service and community resources close in response to the coronavirus issue.
Feeding San Diego announced its plans in a news conference on March 17.
Listings of available emergency distributions will be updated daily and published at feedingsandiego.org/coronavirus. Click on the button that says "Find Food."
Additional emergency food distribution sites include:
North Coastal: March 19, 2020 from 10:30 a.m. to 6:30 p.m.
Location: Brother Benno Foundation
Address: 3260 Production Ave., Oceanside, CA 92058
East County: March 20, 2020 from 9 a.m. to 6 p.m.
Salvation Army El Cajon
1025 E Main St., El Cajon, CA 92021
Central San Diego: March 21, 2020 at 10 a.m.
Labor Council
SDCCU Stadium, 9449 Friars Rd, San Diego, CA 92108
Northeast Lot
Updated information for South County and North County Inland was not immediately available.
Amid the progression of the novel coronavirus, Feeding San Diego is maintaining its operations and striving to minimize disruption to hunger-relief services while implementing new methods of food distribution, including drive-through and drop-and-go models to ensure appropriate social distancing. Closures of schools, businesses and partner sites have resulted in significant gaps in food assistance, which Feeding San Diego is monitoring closely and launching additional food distributions based on community input and the needs of specific populations.
"This is a time of solidarity. Even as we're asked to stand 6 feet apart from each other, San Diego County is coming together to meet the needs of the community," said Vince Hall, CEO of Feeding San Diego.
"We're in a crisis. We have a global health crisis that's all over the news. But it's much bigger than that. It's creating a job crisis, a people crisis, and a food crisis," said Keith Maddox, Executive Secretary-Treasurer of San Diego & Imperial Counties Labor Council.
For more information, visit feedingsandiego.org/coronavirus