Sempra Energy Revenue Grows 7% to $10.8B
Tuesday, March 17, 2020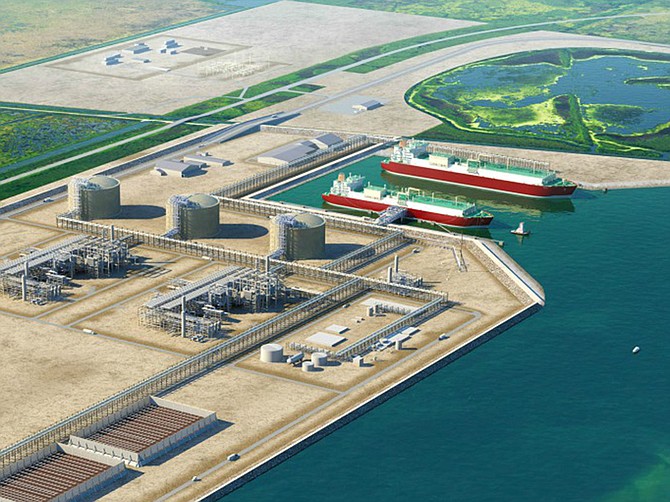 In reporting annual earnings on Feb. 27, Sempra Energy struck an optimistic tone for the next two years.
The corporation said it expects earnings per share of $7.50 to $8.10 in fiscal 2021. Sempra also reaffirmed its guidance for fiscal 2020, saying it expects adjusted earnings per share of $6.70 to $7.50.
Two days earlier, it raised its annual dividend by 8 percent to $4.18 per common share.
Sempra gets its revenue from operating utilities in California and Texas, as well as certain businesses in Mexico. It had a good year in 2019 by focusing its business more narrowly, CEO Jeffrey Martin told investors. In addition, Sempra is building a business to export liquefied natural gas, or LNG.
An update to Sempra's financial forecasts is just around the corner. Executives will have the chance to reiterate the company forecast or modify it when they give investor day presentations on March 24.
A $10.8B Year
Sempra reported net income of $2.06 billion on revenue of $10.8 billion in fiscal 2019. One year ago, it reported net income of $924 million on revenue of $10.1 billion.
The business grew its adjusted earnings per share by 22% to $6.78 in 2019, from $5.57 in 2018.
In the fourth quarter, net income was $447 million on revenue of $2.94 billion. In the same quarter one year ago, it was $864 million on revenue of $2.83 billion.
Sempra has been focusing its business more squarely on the North America market by selling two utilities in Chile and Peru.
"This year has been one of the strongest in our company's history," Martin said in a prepared statement issued with the earnings news. "Our earnings results are a direct reflection of our sharper strategic focus and ongoing execution of our mission to be North America's premier energy infrastructure company. Supported by our high-performance culture, our dedicated employees will carry this momentum into 2020 as we continue to focus on our vision of delivering energy with purpose by connecting millions of consumers to safe, resilient and affordable energy."
Bechtel Gets Nod to Build Plant
Separately, it announced on March 3 that it had inked a deal with Virginia-based Bechtel Corp. to provide engineering, procurement and construction of its Port Arthur, Texas liquefaction project. The plant will convert natural gas to a liquid form, preparing it for shipping overseas.
Financial terms of the fixed-price deal were not disclosed.
Sempra has not yet committed to building the plant. It expects to make its final investment decision during the third quarter. Saudi Aramco has expressed a strong interest in receiving LNG from the plant, and to taking a 25% stake in its ownership. Sempra and Saudi Aramco signed an interim project participation agreement in January.
Meanwhile, a separate plant in Louisiana, called Cameron, has begun commercial operations on a second production line, Sempra announced on March 2. A third production line, or train, is scheduled to begin commercial operations in the third quarter.
Yet another LNG export plant is in the works, on the site of a Sempra LNG import plant on the coast of Baja California, Mexico. Sempra said it expects to make a final investment decision for its Energia Costa Azul project before the quarter is over. TechnipFMC has been selected as the engineering, procurement and construction contractor for the proposed project.