San Diego Biotechs Forge Ahead on Potential COVID-19 Vaccines
Sunday, March 15, 2020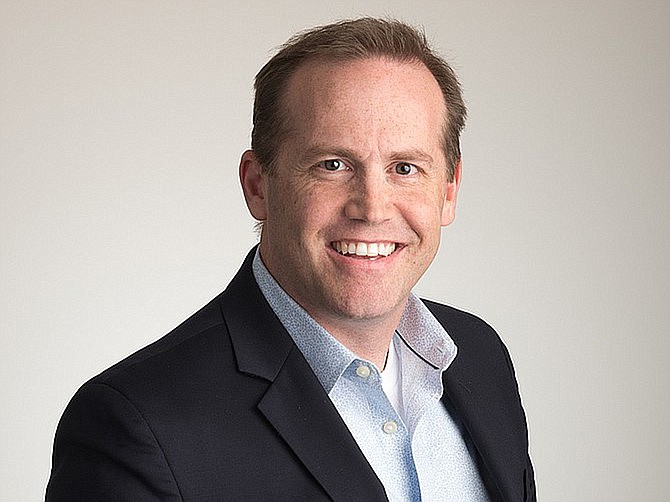 San Diego's Arcturus Therapeutics has entered the race to develop a COVID-19 vaccine, while Inovio Pharmaceuticals, another local company working on a vaccine, pushed up when it will start human testing.
Their work has taken on greater urgency with the deadly outbreak spreading.
The Singapore Economic Development Board awarded $10 million to Arcturus to develop a vaccine for Singapore, it was announced March 4. If successful, the company would also seek approval to market the vaccine elsewhere.
Arcturus believes the company's program could vaccinate large populations in a short span — for two reasons. CEO Joseph Payne said the company's vaccine is designed to be effective at low doses, and it could be manufactured quickly.
"Our doses are very low, which means a single manufacturing batch can be sufficient to potentially vaccinate the entire country of Singapore," Payne said, in an interview with the San Diego Business Journal. He added the company's vaccine may only require a single injection.
Arcturus joins the likes of Moderna and Inovio in attempting to rush to market with a vaccine. Still, analysts and researchers say it could take at least a year for COVID-19 vaccines to be approved for public use.
Accelerated Timeline
Inovio on March 3 accelerated its timeline, saying human testing of its vaccine will begin next month. Originally, the company expected that wouldn't occur until early summer.
The company's stock soared after the announcement, but those gains were largely erased March 9 when noted short-seller Citron Research on Twitter questioned the company's claims.

Inovio shares closed at $5.70 on March 10.The company's market cap is $577 million.
"SEC should immediately HALT this stock and investigate the ludicrous and dangerous claim that they designed a vaccine in 3 hours," Citron's tweet said. "This has been a serial stock promotion for years. This will trade back to $2. Investors have been warned."
Inovio deployed its DNA technology to create a vaccine hours after the genetic profile of the virus was shared publicly in January. The company responded in a statement, but without naming Citron.
Inovio Comments
"A third-party report today demonstrated a lack of understanding of the science behind DNA medicines," Inovio said. "Inovio designed a vaccine construct for its coronavirus vaccine (INO-4800) within three hours after the viral sequence was publicly available; produced the vaccine at small scale and was in preclinical trials in January — preclinical results are available online in Nature Communications. Based on extensive prior work creating DNA vaccines using our proprietary DNA medicines platform, we are confident that we have a viable approach to address the COVID-19 outbreak."
Inovio is headquartered in Pennsylvania but San Diego serves as the center of its 2019-nCoV endeavor.
$10M Grant
Arcturus shares swelled upon news of the $10 million grant, but by March 10 fell back to pre-announcement territory, closing at $13.54. The company's market cap is $205 million.
Coronavirus has brought heavy trading — and volatility — to some biotech stocks. Investors are searching for promising vaccine programs, while others are betting against these stocks.

John McCamant, editor of the Medical Technology Stock Letter geared toward investors, said it's difficult to say whether COVID-19 will slow or evaporate by the time companies release vaccines.
No Quick Fix?
He added there's little chance of a vaccine being available to the wider public this year, because regulators don't want to push out something with questionable safety.
"Vaccines have to super safe," McCamant said, adding: "Vaccines themselves are not always the best business within biotech."
Payne, the CEO of Arcturus, did not provide a timeline for when the company might move into human testing, a milestone a handful of companies are readying for.

Propelling Arcturus, Payne said, is the strong desire for a vaccine in Singapore, which has aggressively moved to contain COVID-19 after experiencing a spike in cases in early February.
"We feel confident that we'll be able to efficiently move through the regulatory process," Payne said.
The company is collaborating on the effort with Duke-NUS Medical School, a partnership between Duke University School of Medicine and the National University of Singapore that's versed in infectious diseases.
Drug Rights
If the vaccine pans out, Arcturus would own the rights outside of Singapore, with Duke-NUS receiving a cut of sales.
To fight the virus, Arcturus said its STARR platform self-replicates RNA to produce critical proteins. Making this possible: a delivery system that coaxes RNA — which carries instructions to DNA — into cells.
This technology underlies other medicines in the company's pipeline. One preclinical program is aimed at a rare genetic disease in which high ammonia levels in the blood can cause seizures, coma and death in untreated patients.
Yasmeen Rahimi, an analyst with Roth Capital Partners, said the $10 million grant and partnership announcement validates the company's approach.
"We see a potential dataset in COVID-19 as an expedited shot on goal for validation of its mRNA platform," she wrote in a research note.
On March 10, COVID-19 cases stood at 118,052 globally, with 4,262 deaths, according to data compiled by Johns Hopkins University.