Tower 16 Sells Las Vegas Apartments For $35.5M
Thursday, March 12, 2020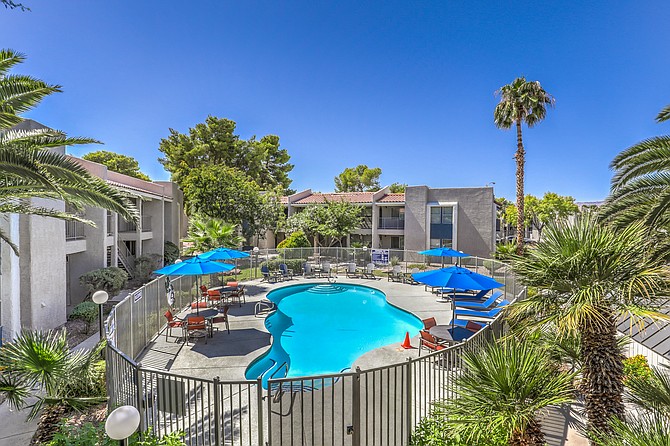 Tower 16 Capital Partners based in San Diego has sold a Las Vegas apartment complex for $35.5 million.
The company purchased the property – Altura on Duneville - in 2018 for $24 million.
Tower 16 renovated the complex before selling it, adding a new leasing office, gym, business center and game room.
The 228-apartment complex also has two swimming pools and on-site daycare.
"Altura on Duneville was a phenomenal project in a great location in Las Vegas. We put a lot of hard work into repositioning the property in order to create value for the residents, the neighborhood and our investors," said Tower 16 Co-founder Mike Farley.
The company will remain an active buyer in the Las Vegas market, said Co-founder Tyler Pruett.
"We believe Las Vegas will continue to be a strong market for multi-family investments due to the growing job base and reasonable cost of living," Pruett said.
Real estate reporter Ray Huard may be reached ar rhuard@sdbj.com or 858-277-8904.