The View Is Good From Top 10% Of The San Diego Market
Wednesday, March 11, 2020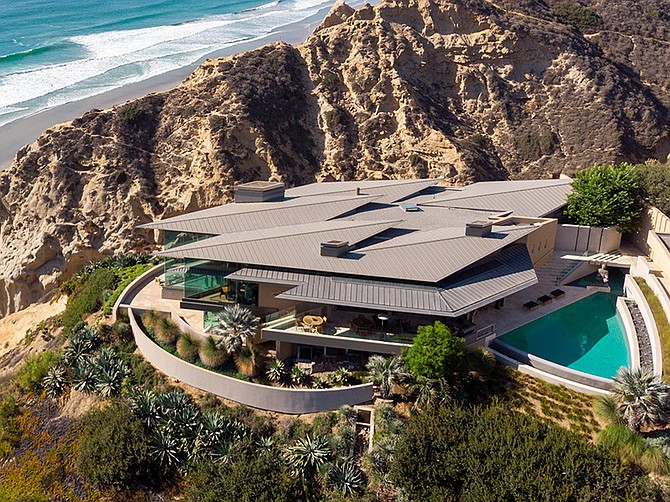 When it comes to listing home prices, you can bet that San Diego will be at or near the top.
Sure enough, Coldwell Banker Global Luxury listed San Diego as the number two "powerhouse market" in the nation when it comes to luxury real estate.
Not surprisingly, San Diego also ranked near the top — third in the nation of least affordable housing markets in 2019, according to the online mortgage tracking firm HSH.com.
"You guys are winning the battle here, not that that's necessarily a good thing in terms of people trying to buy a home that's affordable," said Keith Gumbinger, HSH vice president.
To buy a single-family home in San Diego with 20 percent down, a family at the end of 2019 needed an annual income of $124, 758, according to HSH.
That's better than a year ago, when a family needed an annual income of $131,641 to buy a median price home, which cost about $626,000 at the time, Gumbinger said.
With 10 percent down, a family needed an annual income of $144,071 at an end of 2019.
Lower Interest Rates
Lower interest rates have made the housing market slightly more affordable, even though home prices continue to rise, Gumbinger said.
"Home prices went up but mortgage rates went down," Gumbinger said.
As of early March, the interest rate was 4.01 percent compared with 4.98 percent a year ago, he said.
"Things are relatively more affordable, not that they're affordable, I wouldn't say that, but relatively more affordable than this time last year," Gumbinger said. "Your truly affordable cities are largely our secondary and tertiary cities."
Salt Lake City and Providence, R.I. and Pittsburg are among the more affordable cities, according to HSH.
"There has been some migration to some of these smaller cities," Gumbinger said, adding that the pressure of very expensive markets such as San Diego and other cities have led to some outmigration as people look for less costly places to live.
"Austin and Detroit has had a big influx of millennials coming in," Gumbinger said.
For those not so worried about the sticker price of a single family home, San Diego was second only to Malibu and ahead of Austin and Arlington, Va.. as a "powerhouse" market for luxury housing performance, according to Coldwell Banker.
Survey Looked at Top 10%
That's not to say that San Diego has the priciest residential real estate.
Several factors went into Coldwell Banker's ranking that looked at the top 10 percent of homes in each market, including price, list price compared to selling price, time on the market, number of sales and lifestyle and cultural resources.
"Sales of homes priced between $2 million and $3 million in 2019 are surging throughout the San Diego area, with 863 closings at prices between $2 million and $3 million in 2019 up 89 % from 2015," Coldwell Banker reported. "Sales volume is up 21% in the $3 million to $5 million category, and higher by nearly 19% for homes above $5 million."
La Jolla, and Del Mar accounted for 49% of all homes sold for more than $5 million last year and Rancho Santa Fe accounted for 19%.
The median price for sales in the upper tier of the San Diego market was $1.8 million for single family homes and $992,500 for condominiums, according to Coldwell Banker.
The Pluses
A low unemployment rate, thriving businesses such as Qualcomm and foreign buyers are among the driving forces of the luxury market, the firm said.
"The world is coming here," said Charles Moore of Coldwell Banker Realty in Carmel Valley. "We're still a value compared to other West Coast areas like Los Angeles, San Francisco and Seattle, while the lifestyle, climate and sensational scenery also appeal to buyers from all over the U.S. and the world.