Mesa Biotech Developing Rapid COVID-19 Test
Wednesday, March 11, 2020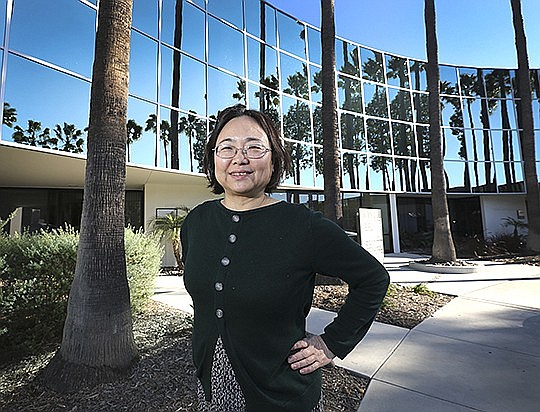 Mesa Biotech is developing a COVID-19 test that aims to tell if someone has the virus in 30 minutes, amid clamoring to get answers faster as the deadly strain spreads.
The San Diego company's coronavirus diagnostic will undergo a clinical trial in China. The test is designed to upend the practice of sending samples to reference labs, a process that can take hours or days to return results.
Health officials hope that quicker testing will help contain the virus, which has infected 121,564 globally and caused 4,373 deaths, according to Johns Hopkins University.
"If successful, Mesa's coronavirus test may be the first molecular [point-of-care] test to enable care providers to obtain laboratory-quality results in approximately 30 minutes, facilitating more immediate response to the spread of the coronavirus," the company said in a statement.
Companies like Co-Diagnostics are also working on faster coronavirus tests. On March 2, the Salt Lake City-based firm said it would supply coronavirus test kit to labs with a certification called Clinical Laboratory Improvement Amendments.
The U.S. Food and Drug Administration recently allowed these certified labs to use new coronavirus tests while they undergo regulatory review. That came, in part, because of delays in local testing.
Mesa also said it would submit for approval under the rules, "in order to make the test available as soon as possible to help aid in the fight against the coronavirus." The company did not say when its test, if successful, might be widely deployed.
Besides Mesa and Co-Diagnostics, Hologic, LabCorp, Quest Diagnostics and OPKO Health said they plan to test for the virus.
Privately-held Mesa brings experience in rapid diagnostics. In 2018, the U.S. Food and Drug Administration — along with European regulators — approved Mesa's tests to diagnose the flu.
Its flu test begins with a nasal swab. Sample-filled cassettes slot into Mesa's portable docking station, and after a half-hour, a solid line on the screen indicates whether a person has the flu.
Mesa added COVID-19 testing to an existing clinical trial in China examining the company's platform in Flu A/Flu B and respiratory syncytial virus. The company is partnering with Dr. Wang Guangfa, head of the Department of Pulmonary Medicine at Peking University First Hospital in Beijing.