BlueNalu Catching On, Raises $20 Million
Sunday, March 8, 2020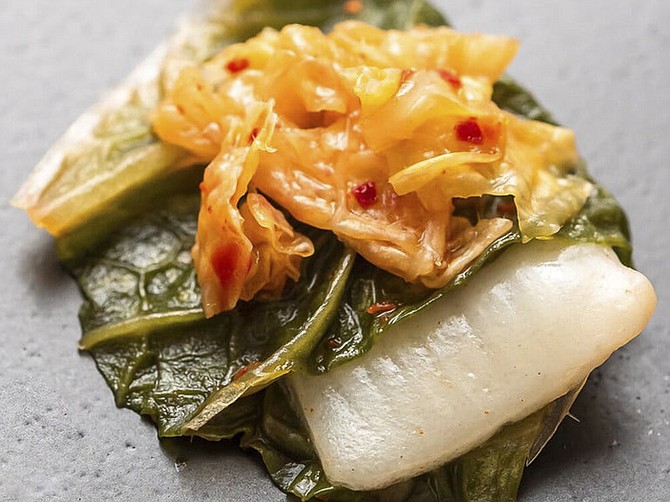 BlueNalu, a cell-based fish startup that is growing fish cells that can be used to produce marketable seafood, has raised $20 million to build out a mini-factory in Sorrento Valley.
A significant milestone for BlueNalu, the early-stage startup has conducted its research and development in San Diego for the past two years and has opened its first facility that will be used to test its pilot production.
With this new investment, BlueNalu expanded its 6,000 square-foot office to a 12,000 square-foot facility, building out a "mini-factory" adjacent to the office and plans by the middle of next year to produce several hundred pounds of cell-based seafood per week. Since the start of the company, it has been steadily setting itself up for large scale commercialization.
"We recognized that 'proof of concept' was something that had been done at the small scale level on the meat side a few years back, but nobody had demonstrated that it could it could be done at the seafood level." BlueNalu's CEO Lou Cooperhouse said. "Being able to make mahi mahi, yellowtail, red snapper and tuna showed that we could do this with a low cost formulation and without using genetic engineering."
Proof of Scale
In 2019, the company provided the first ever demonstration of a 'proof of scale' seafood product. As a result, they executed the making of cell-based yellowtail and mahi-mahi fish, grown in a bioreactor.
To date, the startup has raised a total capital of $24.5 million following a $4.5 million round in 2018. In addition, the company pulled interests from a diverse pool of investors spanning 11 nations, from Brazil and Saudi Arabia to Japan and Sweden. The company said its investors were chosen strategically, each contributing expertise in supply chain infrastructure, marketing, distribution, or other areas of growth.
Global demand for seafood is at an all-time high, as consumers are increasingly choosing to eat a variety of seafood products from the world's oceans. At this rate, the global supply for seafood cannot keep pace with this demand, as populations of marine species have been reduced 50% since 1970. This is due to overfishing, illegal fishing, rising ocean temperatures, among other factors — BlueNalu has a unique opportunity to change that though its cellular aquaculture products.
"We're all looking around and seeing that our planet cannot support itself in the decades ahead. If we care about our children, grandchildren and those to come; then we absolutely have to care." Cooperhouse said.
Emerging Market
While cell-based meat and poultry companies have some advanced players, cell-based seafood is still an emerging market. What makes BlueNalu's cell-based fish unique is its ability to withstand different cooking methods, a competitive manufacturing advancement.
In particular, it's yellowtail can be cooked utilizing direct heat, steamed or even fried in oil; as well as, be marinated in an acidified solution for applications like poke, ceviche, and kimchi, or can be prepared in the raw state.
Several other science startups are working on potential seafood products, and have showcased their experimental foods at industry events. Last year, Wild Type a San Francisco-based company hosted a dinner to feature its lab-grown product, but it falls apart when cooked at high temperatures.
FDA Approval Needed
So far, the biggest challenge lies in manufacturing the products in large batches, which researchers and startups have long struggled to accomplish. Before BlueNalu can sell their seafood products it's relying on getting the green light from the U.S. Food and Drug Administration.
Cooperhouse said BlueNalu has been in talks with the FDA and expects to get clearance to move forward by the middle of next year. The new manufacturing facility will comply with good manufacturing practices (GMP) to ensure the regulation process goes accordingly.
Thanks to early traction in almost every major restaurant chain and growing demand for plant-based foods (especially plant-based burgers) from consumers, the company said that raising awareness around cell-based foods should not be a problem.
Turf Then Surf
"I think what's really helped us is the whole onset of plant based meat. It's created a huge amount of awareness and openness to alternative proteins in general." Cooperhouse said "First, Beyond Meat and Impossible Foods to now large companies like Nestle and others are clearly opening the door. They're now becoming increasingly aware that the next category is cell-based."
Currently, BlueNalu employs 16 local staffers and plans to hire an additional 5 to 10 people each quarter over the next year, according to the company.
"It's just the beginning of a very large wave, that's happening in this entire category, and we are excited to play a part in it, which we think is a major one."