Cart Mart Acquires Georgia Company
Monday, March 2, 2020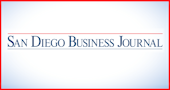 San Marcos-based Cart Mart Inc. announced that it has acquired B2BUV LLC.
Terms of the deal were not disclosed.
Cart Mart specializes in the sales and service to new and used small vehicles, fleet management solutions, onsite service, preventative maintenance, replacement parts and special event rentals, According to Cart Mart, Augusta, Georgia-based-B2BUV LLC controls much of the business to business utility vehicle market in the southeastern U.S.
"The integration of B2BUV will be a big step for both organizations as Cart Mart establishes its first Southeast location in addition to our current network of five Southern California dealership locations, said Brian Rott, CEO of Cart Mart. In B2BUV, we see a great team and a foundation in which to build a Southeastern network."
Cart Mart has five locations in California including Rancho Mirage, La Quinta, and Los Angeles. "Referred to commonly as 'golf carts,' these electric and gas-powered vehicles are highly customized, on-road and off-road recreation and commercial vehicles," Cart Mart said.