Company Gets $1 Million From Gates Foundation for Tuberculosis Testing
Sunday, March 1, 2020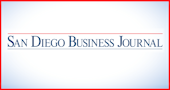 San Diego's Biological Dynamics is set to receive a $1 million grant from the Bill & Melinda Gates Foundation to push forward its tuberculosis test.
That brings the total grant to $1.5 million, after an initial $500,000 award from the foundation in 2018.
Biological Dynamics is developing a compact system to detect tuberculosis in regions that don't have large testing labs, building on the company's other efforts.
More than 9 million people developed tuberculosis in 2018, with about 1.5 million people dying from the disease, according to the World Health Organization.
With the funding, Biological Dynamics said it will carry out a study of its tuberculosis test in "resource-poor settings."