Barnhart-Reese, I.E.-Pacific, Burch In Line for Construction Projects
Tuesday, June 30, 2020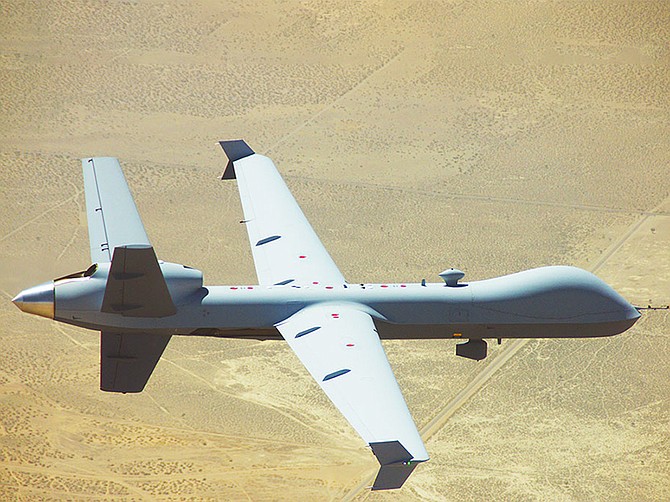 The following are selected defense contracts awarded to San Diego County companies in June. They have been announced by the U.S. Department of Defense or the contractor itself.
Three small businesses from San Diego County and a fourth from Alaska will split as much as $92 million worth of U.S. Navy construction work at federal facilities. The work will come as part of recently awarded expansions of their indefinite delivery, indefinite quantity contracts.
Taking part in the work are Barnhart-Reese Construction Inc. of Rancho Bernardo, I.E.-Pacific Inc. of Escondido and R.A. Burch Construction Co. Inc. of Ramona. Each received original contracts in 2017.
The maximum dollar value, including the base year and four option years for all four contracts combined, has increased from $99 million to $191 million. The contracts cover new construction, renovation and repair of general building construction at various federal sites and government installations. The bulk of the work will be in California; some 10% will be in Arizona and four other Western states. The original contracts were competitively procured via the Navy Electronic Commerce Online website. The Naval Facilities Engineering Command Southwest of San Diego awarded the contract expansions, announced on June 17.
Ship Interior Work Goes to 3 Small Businesses
The U.S. Navy awarded Pacific Maritime Industries of San Diego; Marine & Restaurant Fabricators of San Diego; and JPL Habitability of National City indefinite delivery, indefinite quantity contracts to provide shipboard furniture supplies to renovate spaces onboard Navy ships.
The three small businesses will divide as much as $23.2 million worth of work, which will be performed in their own shops or at Naval Base San Diego. Incidental services involve preparation of spaces and installation. Related tasks may include, but are not limited to, overheads, decks, bulkheads, furniture, rearrangements, new arrangements, fabrication of shipboard furniture and food service items, installation and removals, among other tasks. The contract will include a one-year base period and two one-year option periods. The ordering period of the contract is expected to be complete by June 2021. If all options are exercised, the ordering period will be complete by June 2023.
The contract was competitively procured with the solicitation posted on beta.sam.gov as a total small business set-aside requirement with three offers received. The Naval Supply Systems Command Fleet Logistics Center San Diego awarded the contract, announced on June 22.
Phillips to Support Aircraft Repair
The U.S. Navy awarded Phillips Corp. of Hanover, Maryland, an indefinite delivery, indefinite quantity contract that could be worth as much as $12.8 million. The contract procures equipment related services necessary for the inspection, evaluation, repair, upgrade, training and rebuild for the sustainment of industrial plant equipment that is required to adequately support overhauling and repairing fleet aircraft, engines and components in support of the Commander Fleet Readiness Centers. Half of the work will be performed at Naval Air Station North Island; the other half at locations out of state. Work is expected to be complete by June 2023. The Naval Air Warfare Center Aircraft Division of Lakehurst, New Jersey, awarded the contract, announced June 17.
GA-ASI to Upgrade Air National Guard Aircraft
General Atomics Aeronautical Systems Inc. said on June 18 that it received a $12.1 million contract to upgrade certain remotely piloted MQ-9 aircraft — as well as ground control stations for such aircraft — for the Air National Guard.
The procurement includes kits for high-definition displays and a special router/multiplexer as well as multi-intelligence smart processing, or MISP for short.
The latter is a bidirectional data architecture developed in conjunction with the Air Force Research Laboratory and BAE Systems. It allows for seamless data flow between the ground control stations and external networks. According to GA-ASI, the MISP network establishes a baseline for quickly adding new Internet Protocol enabled sensors to the system. "Using MISP, MQ-9 data is disseminated to the right personnel, at the right time, to inform the best possible decision," the company said in a statement.
Genasys Announces Multiple Contracts
Genasys Inc. of Rancho Bernardo reported the following contracts:
• A U.S. Navy contract for LRAD 1000Xi acoustic hailing devices that could be worth as much as $4.3 million over three years. The model 1000Xi can send voice commands almost 2 miles. The contract is an indefinite delivery, indefinite quantity deal. The Navy placed an initial order under the contract for $1.2 million worth of equipment, Genasys said in a June 3 announcement. The new products will replace first-generation LRAD equipment in use with the Navy, Genasys said.
• Some $2.4 million in orders from one country in Southeast Asia and two countries in Africa. The deals were announced on June 11. Uses will be homeland and border security, vessel-mounted offshore security and public safety applications.
• A $1.9 million follow-on order from the U.S. Army for LRAD 450XL devices, announced on June 9.