Carlsmed Raises $2.5M to Improve Spine Surgery
Friday, June 26, 2020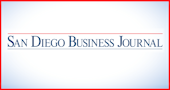 Carlsmed, Inc., a San Diego-based MedTech company, has closed an oversubscribed $2.5 million seed round. 
The round was led by Cove Fund II, a prominent California Life Science and Technology fund with participating investors Wavemaker Three-Sixty Health and Device of Tomorrow Capital, among several others.
"This round of venture financing accelerates the clinical launch of the aprevo™ system," said Mike Cordonnier, CEO and co-founder of Carlsmed. "Surgeons and patients across the spectrum that have postponed treatment for debilitating spinal conditions will soon have access to an affordable and streamlined system for personalized spine surgery."
Carlsmed taps Machine Learning technologies and prior outcomes data to personalize the treatment of complex adult spinal deformities. In addition, its technology makes surgical plans and devices tailored to the precise medical situation of every individual patient.
The company also expanded team of executive officers by appointed of Alexander Arrow, as Chief Financial Officer and Shariq Hussain as Chief Information Officer, leading the company's digital development and operations. 
Founded in 2018, Carlsmed is currently incubating at EvoNexus and is a Connect with San Diego Venture Group 2020 Cool Company.