Acadia Submits New Drug Application to FDA
Friday, June 26, 2020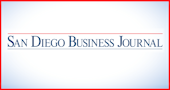 Acadia Pharmaceuticals a biopharmaceutical company, has submitted a supplemental New Drug Application to the U.S. Food and Drug Administration. 
The filing comes after potential new indication for Nuplazid which may be the treatment of hallucinations and delusions associated with dementia-related psychosis. 
"This is an important step forward for the approximately 2.4 million people in the U.S. who suffer from dementia-related hallucinations and delusions, representing a large unmet need with currently no approved treatment options," said Steve Davis, Chief Executive Officer of Acadia. "Our pivotal Harmony study showed a meaningful reduction of the symptoms and stabilization of psychosis and a nearly three-fold reduction in the risk of relapse of psychosis for patients continuing treatment on pimavanserin compared to placebo. We look forward to working with the FDA as it reviews our submission."
Nuplazid was approved in the U.S. in 2016 as the first and only treatment for hallucinations and delusions associated with Parkinson's disease psychosis. 
If approved, it would be the first drug approved to treat the hallucinations and delusions associated with dementia-related psychosis and would be the second indication.
To date, Acadia has ongoing clinical development efforts in additional areas with significant unmet need, including dementia-related psychosis, the negative symptoms of schizophrenia, major depressive disorder, and Rett syndrome.