Cobra Golf Partners With HP For 3D Printing
Monday, June 22, 2020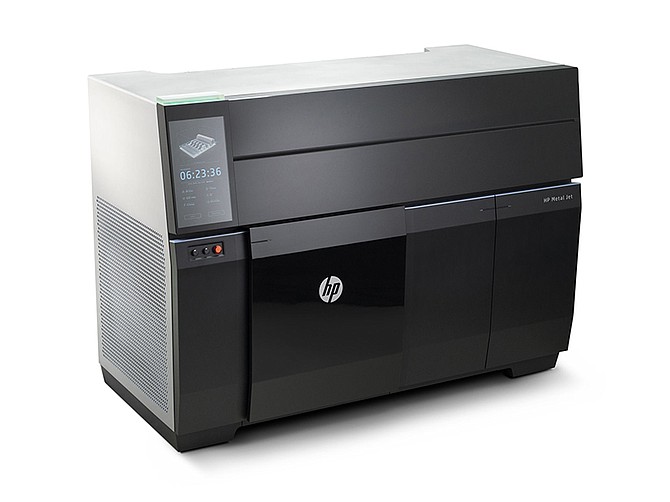 Cobra Puma Golf, the Carlsbad-based golf equipment and apparel design firm, announced it has partnered with HP to produce 3D printed material and enable new applications.  
Each year, more than 400 million rounds of golf are played in the United States, and the sport has an estimated reach of 108 million people. 
As the sport evolves, equipment companies need to push the envelope and create innovative equipment that allows golfers — from beginners to professionals — to elevate their game.
However, due to supply chain disruptions and soaring costs, many equipment manufacturers' designs and prototypes never make it to the market.
As a result, Cobra Golf is addressing this issue head-on through leveraging HP's Metal Jet 3D printing technology to create fully functional applications for the golf industry worldwide.
High Performance Products
"Cobra Golf strives to deliver high-performance products that help golfers of all levels play their best and enjoy the game," said Jose Miraflor, Vice President of Marketing, Cobra Golf. "To do that, it's critical to use the most effective manufacturing processes to design, develop, and achieve optimal results."
The partnership is three part, both Cobra and Parmatech are working with HP.
Miraflor said there are already immediate benefits working with HP, including design freedom, rapid design iteration, and high quality parts that meet their economic demands.
Cobra Golf was founded in 1973 and has a long history of bringing innovative and high quality golf equipment to the market, including the first utility wood, the BafflerTM. 
The company's mission is to bring 'game enjoyment' to life through its products, athletes, campaigns and experiential events to golfers everywhere.
Cobra Golf is nationally considered a top five company in the golf design category and tops more than $100 million in annual revenue, according to the company. 
Mike Yagley, VP of innovation and AI at Cobra Golf, said selling close to 1 million golf clubs annually is a good year for the company. 
San Diego is a major hub for companies in the golf manufacturing business, Carlsbad alone houses golf giants TaylorMade, Callaway, Titlest, and Cobra Golf. Roughly 70% of all sales come from facilities based in Carlsbad, said Yagley. 
The impact is so significant, that shaft and grip manufacturers have also set up offices in the region because the demand is certainly there, he added.
"At Cobra Golf, we are working on next generation products. Not products that are coming out in 2021, but the products that are coming out in 2022 and beyond," said Yagley. "3D printing really allows us to do some interesting things from a custom fitting and a custom building standpoint. You can make things that you've never been able to make before."
Cobra Golf considers themselves experts in the design, performance and engineering of a golf club, but not necessarily in mass producing them.
Partnership
That is where the partnership comes in. The HP partnership enables Cobra Golf to tap into HP's inkjet printing technology. For example, the printer can us 3D printing to produce a polymer which has metal (powder) infused in it. 
Parmatech, who is taking advantage of the benefits of Metal Jet, has made over 30 unique iterations and thousands of parts with HP's technology.
Over the next 10 years, Yagley predicts consumers' expectations are going to become higher and higher as technology advances and is more integrated into the game of golf.
"There is a lot of data out there," said Yagley. "We're giving them 'on course' data with our ecosystem. They go get a fit using a launch monitor and they also have someone who's looking at the data to help them better understand it. To me, it is consistent with the whole world. There is so much data out there and specialization, it's exciting."
Minor Impact
In May, Cobra Golf was anticipating a massive hit due to the coronavirus. Expecting at least 20% in negative economic impact to its revenue, although, it was not as bad as they predicted. 
Overall it had a minor effect compared to other sectors.
One explanation is that individuals are finding it safer to go play golf than going shopping to the supermarket.
"There was a lot of golf still being played and enough retailers that were open," said Yagley. We were moving a lot of products through our own channels, specifically through our e-commerce channel. It wasn't as bad as we thought it would be."
Yagley brings over 20 years of experience working in the industry, navigating a recession is not foreign territory. However, he did share that he has never seen anything like COVID-19 before. 
Once stay-at-home orders were lifted, Retailers saw large numbers of people lined up outside their doors prior to opening. A brief surprise to small business owners and retailers alike, consumers were eager to come in and spend their dollars, said Yagley. 
Really Picked Up
"Golf and retail has really picked up. Everyone has been very cautious and practicing social distancing by not touching things when they're on the golf course. Retailers and golf courses are hitting their new expectations if not exceeding them. It's been really good news."
The projected revenue from the partnership has not been determined, as Cobra Golf's product roadmap is currently unannounced. According to a recent press release, Cobra, HP and Parmatech are working together on a strategic, multi-year product roadmap.
Looking forward, Cobra Golf's plan is twofold: Using 3D printing to commercialize better golf clubs in regards to weight distribution, strength, feel or sound. The second part, is being able to craft the perfect club for any individual or golf player, one that's more tailored than the one they already own.
Jason Wilson, CEO of Gallus Golf which works with more than 800 golf courses to provide custom branded apps said the partnership is a win-win for everyone.
"It is exciting to see partnerships like this that can make a positive impact on the golf industry. 3D printing technology accelerates innovation, reduces costs, and improves performance for more golfers. This is great news for all of us who play and any business associated with golf."
American Brands, purchased Cobra Golf in 1996 for $700 million. At the time, Cobra was a leader in the oversize iron market and in graphite-shafted irons for players with slower swing speeds. In 2010, sport lifestyle company PUMA acquired 100% of the golf equipment brand from Acushnet Company, the golf business of Fortune Brands.
Puma, a German multinational corporation distributes products in more than 120 countries, employs more than 9,000 people and is headquartered in Herzogenaurach, Bavaria, Germany. Puma is the third largest sportswear manufacturer in the world.