Attractions Get Support From Locals
Monday, June 22, 2020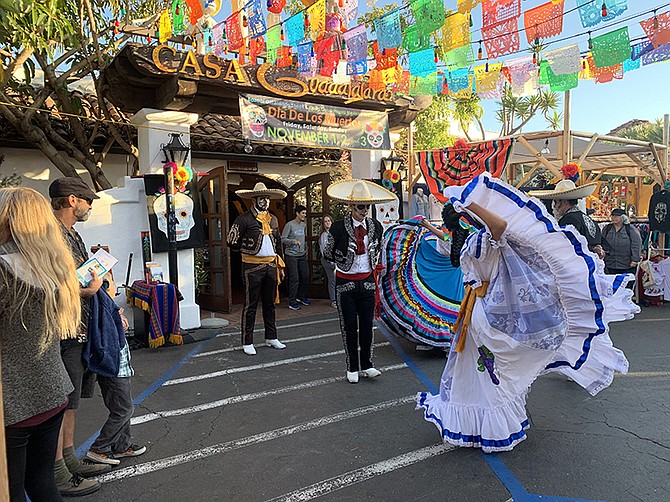 gin to reopen post COVID-19, operators say, despite making some safety-related modifications, early
traction looks promising. And, even with the adjustments to make sure to keep both staff and visitors safe upon returning, it seems San Diegans are being supportive in spite of changes.
Stylus Pens
San Diego Air and Space Museum was the first institution to reopen – at a 30% limited capacity – inside Balboa Park on June 12, after given the approval to do so by the county and the state.
One of the protocols that the museum implemented, according to Jim Kidrick, president and CEO, is the use of individual stylus pens, provided to each visitor by the organization.
"We were the first (in Balboa Park) to consider that," said Kidrick, adding that the museum has about 80 employees and an operating budget of roughly $6 million a year. "When someone comes into the museum, they are given a logo'ed stylus pen to try to minimize the touch points. Certainly, the trend with museum attractions has been interactivity. Sometimes that means more touching and pushing of buttons or that kind of stuff. They are given a stylus pen when they walk in and use it with us and take it home."
Kidrick said, despite changes to the program and capped occupancy at no more than 200, the Friday the museum reopened, there was a line of people outside the door waiting to get in. He said, although business is obviously down and the museum is not hosting group events like high school proms, which usually happens at this time of the year, it has been nice to see members of the community come out and support the 1961-founded institution.
"We are a 501c3, a charitable nonprofit, but also a business that depends on people coming in and enjoying us and, in some cases, using us for a staged event they are doing," he said. "We are a piece of the tourism puzzle. We look at ourselves as a high-quality community resource."
Local Tourists
Michael Warburton, director of parkwide communications at Balboa Park Cultural Partnership, said, with the help of the San Diego Tourism Authority as well as Visit California, the goal is to encourage locals to be tourists in their own areas. He also said he expects the majority of Balboa Park's institutions to open the week of June 29, for which he will leverage all social media handles to get the word out. Lastly, Warburton said by July 4, he plans to start promoting Balboa Park's "Explorer Pass," which grants access to all the museums and from which the individual organizations receive revenue from.
He believes this will further elevate interest in the destination and all of its attractions.
"If we market the Explorer Pass on behalf of Balboa Park, it raises all the boats with the tides," he said.
Outdoor Space
Sunny Lee, executive director at the Old Town San Diego Chamber of Commerce, said aside from implementing some of the typical CDC safety guidelines within the 230 acre historic neighborhood, like social distancing and enforcing mask wearing for all staff and visitors, its eateries have gotten creative with the use of outdoor space.
She said most of the 22 food and beverage places, all of which have reopened since the end of May, are either using previously vacant rooms located inside their venues to expand their dining rooms, or sectioning off parts of their parking lots to create the necessary outdoor area for physical spacing.
"We talked about closing the streets for dining, but no one has had the need for it," she said. "A lot of our restaurants have large seating capacities because we are such a tourist driven destination, and we have tons of parking lots, which businesses can certainly use for dining."
With people wanting to get back to a sense of normalcy while being safe and responsible, Lee said the modifications at Old Town have been well-received. She said, when she takes the time to walk around the area, she sees a lot of visitors, particularly enjoying its restaurants.
"We definitely don't have the amount of people we had prior, but it is a good amount," she said, adding that the Old Town San Diego Chamber of Commerce was founded 42 years ago and has an annual operating budget of $349,000. "It's definitely not empty in Old Town."
Activations
Lucy Contreras, business manager at Seaport Village, the 14-acre waterfront shopping, dining and entertainment complex located downtown, said 51 out of a total of 60 stores had reopened as of late May. She said, what has helped it to slowly increase its visitor count is that, before COVID-19, it had already begun the process of revitalizing the area by bringing more activities catered to local visitors.
"It's too early to tell, but traffic has steadily been increasing since the state and local regulations on retail have eased," she said, adding that its revenue in FY19 was $6.7 million. "Weekdays are still a challenge but every weekend has gotten progressively better in June. Once the nearby hotels open, we would expect to see some increases in traffic and sales."
Last year, Seaport Village was given $2.2 million to implement a number of repairs, she said, and to enhance and rebrand the center. As part of that effort, Contreras said Seaport had not only started to get a lot more visitors that weren't tourists even before COVID-19, but also gain interest from local businesses.
"I can't talk specifics about new tenants, but I can tell you even during this down time, a lot of the hard work we had done at the Port and investing in the center has paid off," she said. "We are entertaining active proposals to fill additional vacancies during this time. When we execute on the final agreements, we will be able to share more information. But, for now, know that we do have some interest and some active negotiations during this period."
Contreras said the new leases, along with the five already under construction, slated to open between late summer and early next year, will hopefully keep enticing San Diegans to visit the local attraction throughout the summer months and beyond.