Classy Partners With Facebook to Broaden Reach
Originally published June 21, 2020 at 2 a.m., updated June 21, 2020 at 2 a.m.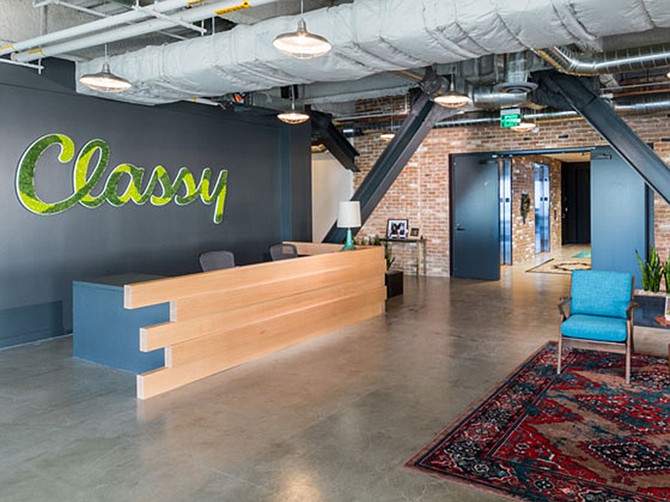 Classy, a San Diego-based company that serves as a fundraising platform for nonprofits announced it has partnered with Facebook to help philanthropies extend their reach to donors.
The partnership titled, Classy for Facebook, offers a new integration tool that provides a direct integration with Facebook Fundraising, enabling fundraisers to double their fundraising efforts and receive seamless reporting experience. 
"The nonprofit world is adjusting to reaching supporters, building connections, and fundraising — completely online, and we're proud to serve as a channel for organizations to be able to do that," said Kendra Sinclair, nonprofits manager, social good at Facebook. "Working with nonprofit industry partners, like Classy, to build new tools and functionality that helps move the sector forward is critical during such challenging times."
Classy, a venture-backed company, has raised a total of $70 million from investors, to date. CEO Scot Chisholm co-founded the startup after fundraising for the American Cancer Society to honor his mom, a two-time breast cancer survivor.
Since then, Classy has grown to raise more than $2 billion for more than 4,000 nonprofit organizations. To date, the company employs roughly 200 employees at its downtown headquarters.
A fast-growing startup in the region, Classy is trusted by organizations of all sizes, including Team Rubicon, Trevor Project, Salvation Army, Robin Hood Foundation, and Shriners Hospitals for Children.
Approaching its 10 year operating mark, the nonprofit industry has seen a steady transition to more from offline to online giving, Chisholm said.
$400B Raised Annually
According to an annual U.S. giving report, more than $400 billion is donated to nonprofit organizations. More notably, about $280 billion in donations come from non-wealthy donors.
Before solutions like Classy and GoFundMe existed, organizations had no choice but to collect donations by hosting in-person events and accepting payments like checks and cash. 
Today, that is quickly changing as mobile giving is quickly becoming a go-to option for sending dollars to back a cause.
As of this year, about 10 percent of all total donations come from online. This number grew when the coronavirus hit, causing everyone in the nonprofit space to shift their efforts from offline to online in terms of fundraising efforts.
Responding to COVID-19
Overall, despite being in the best possible situation for his company, Chisholm said, the best moment so far has been witnessing the tremendous clients' responses to the pandemic.

In response to COVID-19, thousands of organizations stepped up to fundraise to support others in some capacity. Memorable clients included the CDC Zone Foundation, the Cleveland Clinic who worked on early testing kits, and the Boston Food Bank, one of the largest food banks in the country.
On the flip side, nonprofits were among the groups hit the hardest by the pandemic. Many are still struggling to fundraise -- a subset of the nonprofit jobs were lost.
Extra Reach
The Classy and Facebook partnership is the first step to being more integrated across larger platforms and distribution.
Giving is happening in more places, beyond an organization's donation channel. Today, giving takes place through peer-to-peer campaigns, Facebook, Twitch, Amazon Alexa, and even when you are retail shopping.
"It's starting to integrate more deeply into everyday life and for us that's a key piece of our future," Chisholm said. The company hopes to establish more partnerships down the road to expand its donation channels. Through Facebook, fundraisers can now multiply their impact.
Before the integration, nonprofits were raising around a $100 per donation on the Classy platform alone. After the integration, Classy expects that to be raised to $150 to $200, which adds up over time.
"The extra reach is humongous," Chisholm said. He Predicts the average amount fundraised will grow by 50 to a 100 percent by connecting into Facebook. 
In 2015, Classy's revenue was north of $10 million, and since then the company has seen positive revenue growth each year.
Looking ahead, the company has grand plans to make fundraising easier for the nonprofit leaders as well as empowering them to move faster on the mission side to scale and operate more programmatically.
"We feel like we're just getting started," Chisholm said. "What we're trying to do at Classy is to empower the entire nonprofit space with the best technology on the planet. We not only want to help connect them with new people and raise funds from an online perspective but we want to really help make their entire nonprofit organization more sustainable."