San Diego Zoo and Safari Park Reopen
Thursday, June 18, 2020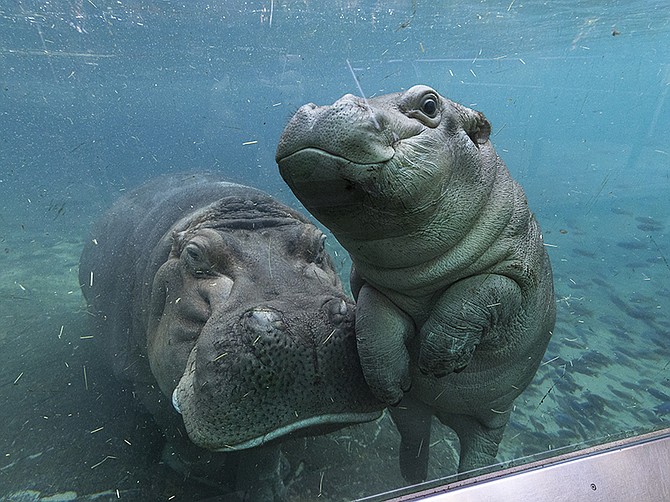 The San Diego Zoo and the San Diego Zoo Safari Park will reopen starting June 14 exclusively to members and donors, and June 20 to the general public. This comes after San Diego County gave the zoo the green light to reopen as early as June 12 just last week.
To ensure the safety of its staff members and guests, the Zoo and the Safari Park will resume operations in a phased reopening. As part of phase one, CDC and county guidelines will be enforced, and some of the usual attractions will be off limits to start, according to Zoo officials.
Limited Options
For example, in the initial stage, there will be limited dining and shopping options, a reduced number of guests allowed on the grounds, an increased number of handwashing and sanitizing stations, the addition of one-way paths and barriers, and encouragement to wear face masks and practice social distancing.
Additionally, the Zoo's Guided Bus Tour, Kangaroo Bus and Skyfari Aerial Tram, and the Safari Park's Africa Tram will be unavailable. A number of other tours, some shows and Safari experiences that normally include larger numbers of guests will also be temporarily out-of-use.
Commitment to safety aside, what the San Diego Zoo and the San Diego Zoo Safari Park teams are most excited about is welcoming back its guests.
Philanthropic Efforts
Ted Molter, chief marketing officer of San Diego Zoo Global, said it was through the philanthropic efforts of the Zoo and the Safari Park's communities that they were able to continue the organization's mission of saving species worldwide even during the closures.
"Zoos are a community resource and they are established around the world as a place for the citizen in the community to have," he said. "We are fortunate that we have fostered, over time, so many relationships with people in the community that have been gracious enough to provide donations and support. Because, it is important to them, too. We are confident this will still continue as people see the need and believe in our mission."
Fortunate Position
Shawn Dixon, chief operating officer at San Diego Zoo Global, said he considers the organization fortunate it never faced a real risk of not being able to take care of its animals as well as continue to rescue endangered species.
"We are in a fortunate position as an organization that's 103 years old that we have always had a way to continue forward," he said, "and at no point in time had the risk of not being able to feed our animals."
Now, as a thank you, guests will have the opportunity once again to experience wildlife, including a few new residents at the San Diego Zoo and the San Diego Zoo Safari Park. Koala Joey Omeo, Andean bear cub Agapito and a one-month-old pigmy hippo calf are the newest members of the Zoo. Meanwhile, a three-month-old giraffe calf named Zahara is now part of the Safari Park.
New Normal
Paul Baribault, president and CEO for San Diego Zoo Global, said despite restrictions, he is encouraged.
"As the San Diego Zoo and the San Diego Zoo Safari Park reopen to guests, it's true that we will be faced with a new normal," he said. "However, within this new normal, I have no doubt we will be able to showcase our strength, our resilience, our dedication to community and our continued mandate to save wildlife around the world."
Because of the pandemic, the San Diego Zoo and the San Diego Zoo Safari Park closed their doors for the first time in 103 years in mid-March.