Padres Summer Blood Drive Yields More Than 350 Units
Thursday, June 18, 2020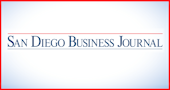 More than 350 units of blood were collected over three days at the Padres Summer Blood Drive, presented by Sycuan Casino. The fourth annual event benefited the San Diego Blood Bank.
The drive ran June 16-18 at Petco Park's Lexus Premier Parking lot. VIP donors included Tom Seidler, the Padres' vice president of community and military affairs.
"We are so grateful to the Padres and Sycuan Casino for partnering with us to make the drive happen this year," San Diego Blood Bank CEO David Wellis said in a statement. "With many organizations not being able to host blood drives right now, this couldn't have come at a better time. Padres Summer Blood Drive is literally a lifesaver for local hospital patients."
Every year, Padres Sumer Blood Drive kicks off San Diego Blood Bank's appeal to the community to donate during the summer months.
This drive was significant as it marked the first time community bloodmobiles were in the community since the onset of COVID-19. Supplies are always low during summer with schools out of session. This summer is particularly challenging as many partners are not able to host blood drives due to work-from-home policies.
To be eligible to donate blood, a person must be at least 17 years old, weigh at least 114 pounds, and be in general good health. Eligible blood donors are encouraged to schedule an appointment at SanDiegoBloodBank.org or calling 1-800-4-MY-SDBB (1-800-469-7322).